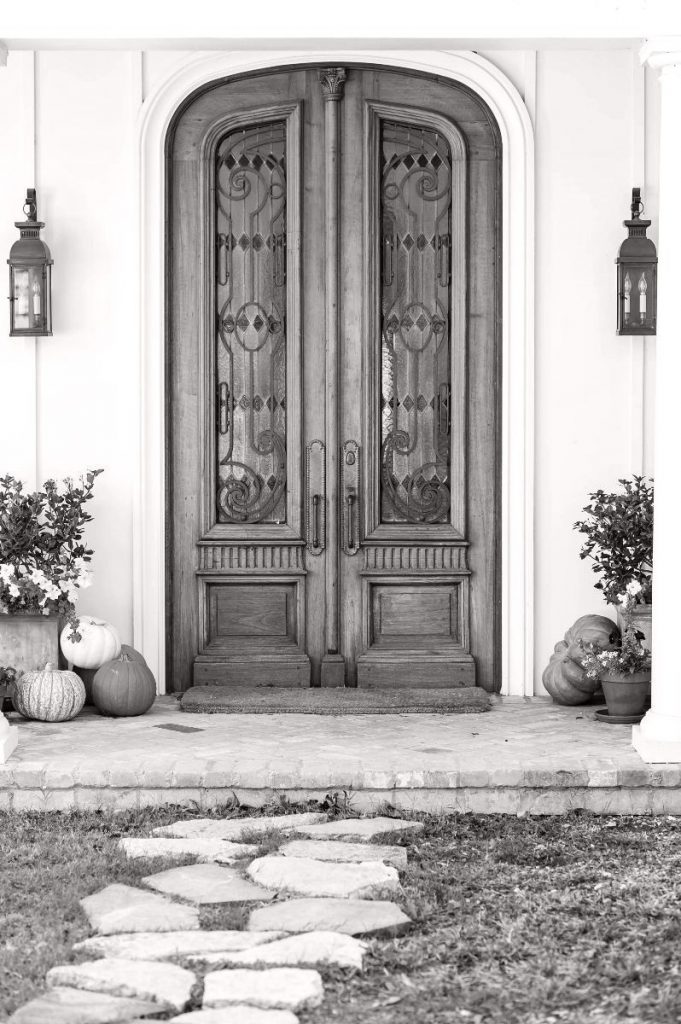 This October may be quite different than in the past – many traditions, such as trick or treating and costume parties, are not safe this year. However, there are still many ways to celebrate autumn and enjoy the changing of the seasons. The team here at British American Household Staffing has gathered ideas for adults and children alike to make the most of the rest of the month.
Pumpkin Picking and Carving
For families in New York City, consider stopping by the William Vale Hotel this Sunday, October 25 for pumpkin picking, family friendly Halloween crafts, plus hot chocolate, cider, and mulled wine. If you'd prefer to make a day of it and get out of the city, visit Elwood Pumpkin and Christmas Tree Farm in Long Island; located less than two hours outside the city, this is one of the only farms where you can pick pumpkins straight off the vine. There are other attractions on site for children, including a hayride and corn maze – and make sure to visit again later in the season to pick and cut down your own Christmas tree! For those in the Hamptons area, Hank's Pumpkintown in Water Mill offers pumpkin picking, as well as a fresh farm market, wagon rides and a corn maze. In Los Angeles, we like Tina's Pumpkin Patch in Sherman Oaks and Shawn's Pumpkin Patch in West L.A. – both include free admission, pumpkin picking, and petting zoos. Tanaka Farms in Irvine offers drive through options for pumpkin picking and for the farm's local produce stand. In San Francisco, take a drive out to Silveyville Farm to pick pumpkins, visit with farm animals and stroll by the duck pond. After carving, consider organizing a pumpkin carving contest in the neighborhood – simply ask neighborhood families to put illuminated pumpkins in front of their homes one evening then drive or walk by to see everyone's masterpieces!
Drive Through Attractions
Many states have created drive through attractions, ranging from film screenings to farm tours and haunted houses. For families in the New York area, we recommend driving through Wagner Farm Arboretum Foundation's Brite Nites; now in its 9th year, the festival features over 1,000 elaborately carved and lit pumpkins. For brave older children (13+), consider Ulster County's Headless Horseman, rated #1 haunted house in the U.S. by the New York Daily News, USA Today and MTV. This year, the terrifying tour can be done from the safety of your own vehicle; there are other socially distanced activities on site as well. This Saturday, October 24th, 11:30am to 3:00 PM, the venue will offer Children's Day, a daytime drive through experience for younger children. Every Friday and Saturday in October, The Center for Performing Arts at Rhinebeck hosts a drive-in double feature of classic black and white monster movies, such as Frankenstein and Creature from the Black Lagoon. While you're in the area, stop by Samuel's Sweet Shop in Rhinebeck (open until 10pm Friday and Saturday) before the film to purchase classic candies, from nostalgic favorites to locally made chocolates and sweets. For families on the West Coast, consider Nights of the Jack, a drive through experience in Calabasas featuring illuminated pumpkins and other family-friendly Halloween displays. The LA Zoo is hosting drive-in movie nights all month, with Clue, Goosebumps and The Addams Family scheduled for Halloween weekend. In San Francisco, the Bay Area tradition Pirates of Emerson, typically a haunted house, has been re-imagined as a drive-through experience over ten acres on the Pleasanton Fairgrounds.
Fall Getaway 
For families in need of a change of scenery in California, we suggest packing your bags and heading to the Ojai Valley Inn and Spa. On the sprawling 220-acre property, expect multiple pools, plenty of space, beautiful views and autumnal activities for the whole family, from pumpkin painting and hayrides to seasonal cocktails and roasted s'mores. If you decide to stay longer, the hotel now offers in-room children's school desks as part of their Learn and Play package, along with healthy snacks delivered daily and private family time booked at the on site playground. For New Yorkers itching to get away, take a drive upstate and stay at The Point, the only Forbes Five Star property in Upstate New York. Once there, enjoy hiking, boating, nightly bonfires, and an outdoor champagne bar. The hotel will work individually with each guest on a dining plan to meet their tastes and desired aesthetic – there are many COVID-safe dining areas throughout the property and their team will help you select what is right for your family.
Treats 
Traditional trick or treating is generally deemed unsafe this year but there are many alternative ways to celebrate together. Consider asking neighbors to prepare goodie bags of prepackaged candy and leave them outside so children can select one safely. Host a socially distanced candy exchange with a nearby family or mail treats to friends and family far away. And if you find yourself with extra Halloween candy this year? Consider donating it to Operation Gratitude, a non-profit organization that collects extra Halloween candy and sends it to first responders. It is a wonderful way to cut back on how many sweets your child eats and to teach them about giving back to the community.
Another way to celebrate at home is to make Halloween-inspired treats together as a family. Choose from hearty dinners, like Jack O'Lantern Stuffed Peppers and Eyeball Pasta or fun desserts, like Graveyard Pudding Cups and Frozen Banana Ghosts. For a large selection of kid-friendly Halloween recipes, visit BBC's list of options, including vegetarian and healthy eating choices. For adults, read through Martha Stewart's list of spooky cocktails you can easily make at home.
Costume Parties
Encouraging children to dress up on Halloween night, even for dinner at home or family movie night, will help maintain some sense of normalcy this year and maintain the excitement of the season. For children's costumes, we love the selection by Chasing Fireflies, especially Amelia Earhart and the playful astronaut. Etsy has many creative options as well, or consider challenging your child to come up with a costume using items around the house. If you do leave home, be sure to remind children that costume masks are not a substitute for protective masks needed to minimize the spread of COVID-19. Visit this Etsy shop or Crayola for Coronavirus Halloween Face Masks to wear instead.
Further Online Resources for Families This Month
CDC's Official Halloween Guidelines
PBS's Online Halloween Games for Kids
BBC's Autumn Educational Games and Resources
Everyday Health's Healthy Halloween Recipes for Kids
As always, we're here to assist with all your household staffing needs during this challenging time. Both childcare and cleaning professionals are considered essential workers and we have implemented strict protocols to make sure your family is as safe as possible. Contact us today to learn more.