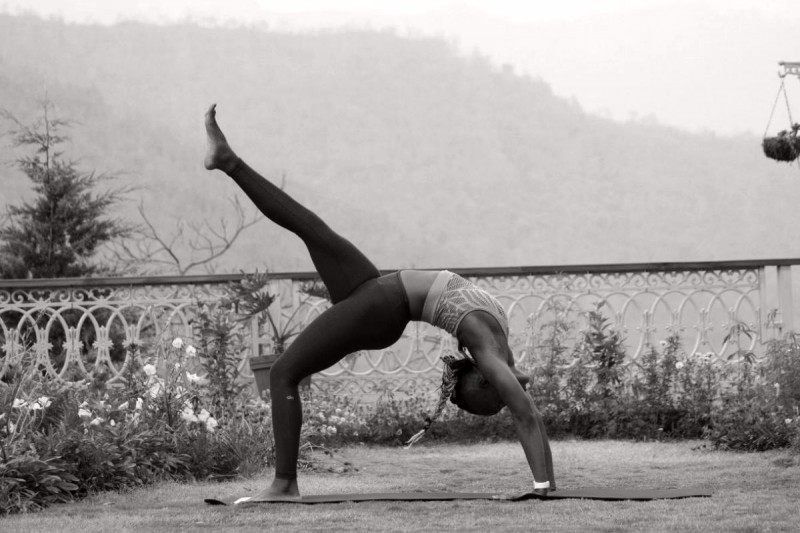 It can be difficult to stay active during when gym rules and regulations change quickly and many of us don't feel comfortable returning indoors yet. However, it is more important than ever for the whole family to stay active during this time. We've put together our list of recommendations for outdoor, socially distanced fitness classes in major cities to help your family stay healthy and make the most of the autumn weather.
San Francisco: HIIT, Tennis, Yoga & Bootcamp 
San Francisco based Perform 4 Life (PFL) hosts weekly park workouts in Duboce Park. They offer morning and evening HIIT & Strength classes, as well as flexibility and strength training; discounts are available with purchases of multiple classes and monthly memberships. Outdoor Yoga SF offers all-levels of yoga, power yoga, and Pilates classes outdoors on the beach and in parks across San Francisco. All-level classes invite children of all ages – and kids under 12 are free! Pets are welcome, as well. The classes supply headphones so you can hear instruction clearly and be safely socially distanced.  Many residents don't know that San Francisco has plenty of free tennis courts across the city that can be reserved in advance. Easily book one online and then head out for a socially distanced afternoon with friends, family or children. For an intense workout, try Koi Fitness's 6-week outdoor bootcamp. Offered year-round, the course offers 4 vigorous, one-hour workouts each week. Classes are limited to 8-10 people and clients are matched to groups that focus on their specific goals.
Los Angeles: HIIT, Cycling, Bootcamp & Yoga 
Barry's Bootcamp now hosts outdoor classes at many of their Los Angeles locations (and San Diego too), including Venice and West Hollywood. Expect 50-minute floor workouts utilizing weights and bands; headphones are provided for clear instruction to avoid distraction no matter how loud the city is. Training Mate offers morning and evening HIIT classes outdoors in West Hollywood. YogaAqua offers yoga instruction on paddle boards in the water; with three locations, including one in Marina Del Ray, YogaAqua is a great way for experienced yogis to challenge themselves. SoulCycle is now offering outdoor spin classes at many of their Los Angeles locations, including Century City and Downtown LA. The classes follow the same format as their indoor counterparts but outdoors with social distancing and headphones to hear instruction. For families, consider Zooga Yoga, outdoor yoga classes for children and parents held in parks across Los Angeles.
New York City: Running, HIIT, Barre & Meditation
FHitting Room in NYC now offers their signature FHIX (Functional High Intensity Mix) classes outdoors, both in Central Park and on Manhattan rooftops. The classes are full-body workouts that include high-intensity intervals and strength training. Mile High Run Club organizes walks and runs for all levels throughout the city; whether you're looking for a short sprint, a long marathon-style run or a scenic walk, this club has something for you. In Brooklyn, consider Mental NYC's socially distanced meditation and workouts hosted at the William Vale Hotel on Mondays and Tuesdays this autumn. On Tuesdays, stay after the class for live music and refreshments. Along with their varied virtual offers, Physique 57 now has outdoor classes in Central Park and Battery Park City. The classes will focus on similar techniques and parts of the body as their traditional indoor barre classes, but will be socially-distanced, outdoors and teach body weight exercises.
Hamptons: Cycling, Pilates & Bootcamp 
SoulCycle studios in Southampton, Water Mill, Bridgehampton, and Montauk have all opened outdoor programs. Classes will be just like the traditional indoor classes but outdoors with socially distanced bicycles and headphones. New York Pilates has launched locations in Montauk and Southampton and is hosting outdoor sessions with gorgeous, waterfront views. Barry's Bootcamp offers 50-minute, intense outdoor sessions at their Southampton studio.
Miami: Water Yoga, Cycling & Family Classes
Ahana Yoga now offers outdoor yoga classes at Jungle Plaza; join this month as they are currently offering unlimited in-person outdoor yoga classes for $65 monthly for all new members. They also offer a free class every Thursday if you'd like to try before joining. If you'd like to experience something new, we recommend Turquoise Floating Yoga, which hosts private or small public group classes on paddle boards in the ocean. For a more intense workout, SoulCycle is now offering outdoor spin classes at their South Beach location. The classes follow the same format as their indoor counterparts but outdoors with social distancing and headphones to hear instruction. For children, book a private, personalized class for your family or for your children and their friends using Arka Yoga; the company offers pre-natal and infant options as well.
London: Boxing, Bootcamp and Pre-natal 
BXR London, the world's first high-end boxing gym, is currently offering outdoor training in Paddington Park. Book your slot online then head to the park for small group or private training with a coach; BXR provides sanitized equipment, free-standing punch bags, rowing machines and more. Classes held by Be Military Fit's (BMF) have always been outdoors, both for practical and sustainable reasons. Now is a great time to challenge yourself with intense workouts held in all seasons and all weather conditions; BMF offers activities for all levels of fitness, from beginner to advanced. Bumps and Burpees offers pre and post-natal personalized training wherever you'd like – in your home or garden or in a nearby park.
Online Yoga 
If you decide you'd rather stay at home, don't have time to commute to a class or if it's just a little chilly in your area, we've compiled our favorite online yoga classes to get you moving this week.
Yogaisyouth.com offers Ashtanga led and assisted classes, as well as mediation and free Pranayama classes. Based in San Francisco, classes start at 6:30am PT/9:30am EST. Various membership levels are offered, including discounts for children.
Grassroots Yoga highlights led Ashtanga classes and assisted Ashtanga classes, as well as courses in breathing, chanting and meditation. Based in Florida, classes start at 7am EST.
Kula Yoga offers a variety of both live and on-demand classes for all levels, with a heavier emphasis on advanced training. Classes from 8am EST each day. Virtual classes can be purchased as single classes, in bundles or unlimited packages.
As always, we're here to assist with all your household staffing needs during this challenging time. Both childcare and cleaning professionals are considered essential workers and we have implemented strict protocols to make sure your family is as safe as possible. Contact us today to learn more.