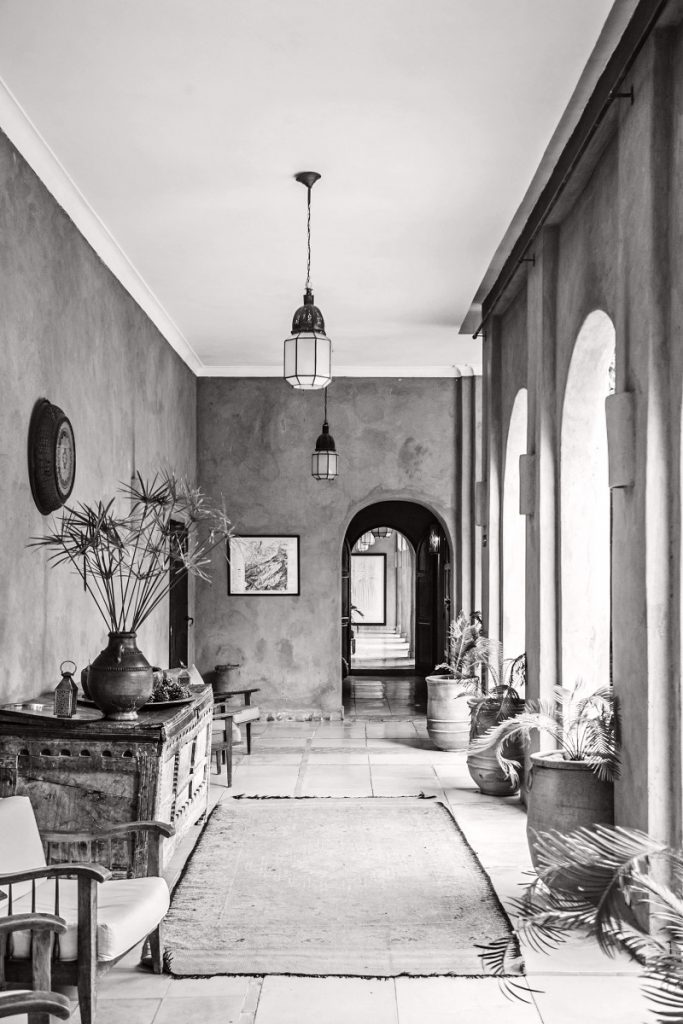 The organization and make-up of your home staff is unique to your individual needs and lifestyle. Having the right support in place saves you time and worry and ensures the smooth running of your homes.
What Constitutes Household Staff?
Household staff are hired to work in a private home. What differentiates domestic employees from contract workers is how autonomously they work. An independent contractor will work within their own schedule, use their own tools and operate within their own guidelines. For example, a plumber would be an independent contractor. Domestic employees work on a set schedule and process determined by the employer or homeowner. For example, your housekeeper working to your schedule and using the tools provided would be a domestic employee. This distinction applies whether an employee is live-in or live-out, part-time or full-time, hourly or salary.
Common staff positions in large and small homes are:
Estate Manager – individual managing multiple large properties and all land, vineyards, private jets and yachts.
House Manager – individual managing a single property and all staff employed there.
Chauffeur – individual hired to drive a principal and family. A chauffeur may also have a background in security.
Lady's Maid – individual that attends to the lady of the house.
Private Chef – individual that prepares meals on a long-term basis for a household. A private chef may also manage other kitchen staff and plan events.
Butler – individual in the home dedicated to service. Duties of a butler may range from household management to wardrobe care.
Houseman – individual provides deep cleaning for the home and serves a single, usually male, principal.
Personal Assistant – individual working to support a single principal or family. A personal assistant will be able to run errands, book appointments and travel and manage accounts.
Executive Housekeeper – individual who manages other house cleaning staff. An executive housekeeper may also coordinate vendors and repairs for the property.
Housekeeper – individual responsible for cleaning the home. A housekeeper will be well-versed in maintaining fine furniture, caring for artwork and antiques and cleaning and ironing fine clothing.
Nanny – individual dedicated to caring for the children of the home.
Governess – individual dedicated to caring and educating the children of the home. A governess will have a background in education and focus on teaching and instruction as a primary responsibility.
Private Jet Staff
Private Yacht Staff
See more information on duties and responsibilities for these and other domestic staffing positions.
How to Maintain Consistency with Your Household Staff Amid Coronavirus
Many families have already made the difficult decision to furlough or let domestic employees go because of the coronavirus. It's important to remember, however, that these times will end. Life will return to a sense of normalcy and your home and family will need to return to the same level of care as before.
So it's important to keep your staff if possible, either by having them live-in with you, accommodate strict quarantines, or adjust to remote work for the time being. For more information, see our tips for how to acclimate to having your staff live-in with you during this time.
Remember everyone's life has been disturbed, and members of your household staff may be feeling anxious about work and income. Communicate openly about your plans and needs and be flexible. Replacing staff is a long and stressful process, and it is ideal to maintain your current staffing situation so the transition out of isolation can be easier.
Working with a domestic staffing agency can ensure expert attention is given to the details of hiring. British American Household Staffing is able to provide advisement on salaries, benefits, schedule and any relevant tax information in your state. Contact our office today to discuss your unique needs and begin the hiring process.