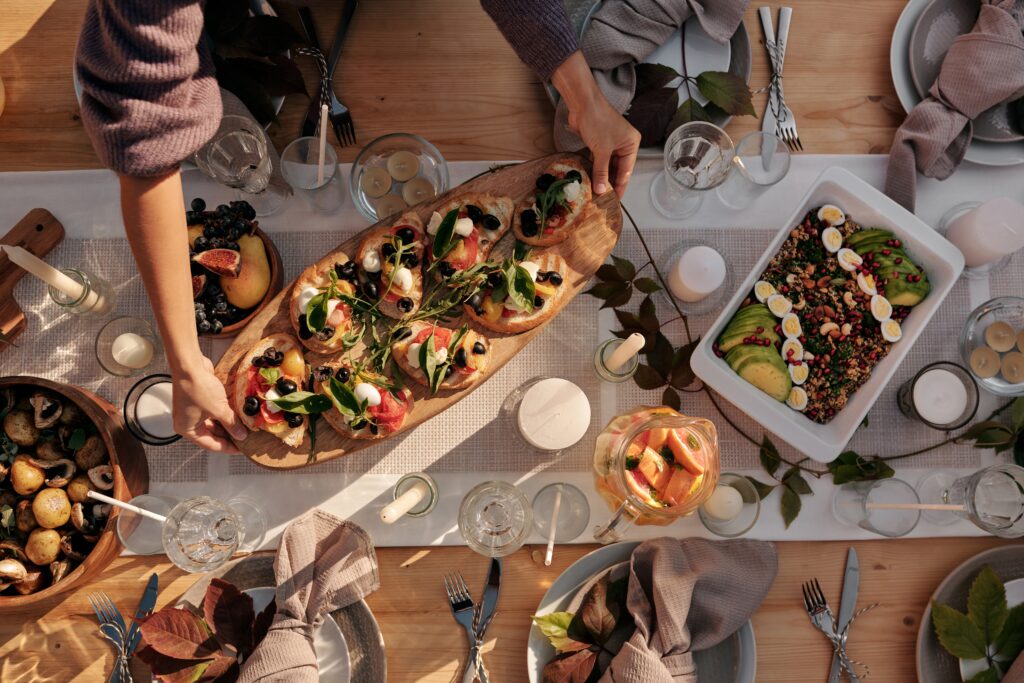 Plan the Ultimate Party
Our favorite time of year to host dinner parties and special events is late summer into early fall. The weather is warm in most areas, the sunset is still late enough in the evening to enjoy with guests, and the summer produce makes creating a beautiful and delicious dinner that much easier. This week, we've gathered our top tips for planning parties, as well as our favorite venues in a few major cities. Cheers!
Guests First. Once you decide to host a special event, it can be difficult to narrow down your focus for ambience and location. There are so many elegant options for every party – from elevated picnics on the beach to garden parties to formal events on Lake Cuomo, the possibilities are truly endless. We suggest starting with a guests first mindset – make a list of the top few guests that you feel would make this event special, those closest to you who you most want to share this experience with.  Let that list guide what is possible for your event – if an elderly relative is high on your list, you might forego a beach party with limited seating and instead opt for a garden luncheon with accessible options and plenty of seating. At the of the day, your guests are what will make the experience memorable.
Simplify.We suggest selecting one "wow" factor and then simplifying everything else. This dramatic element might be hanging flower chandeliers, a chef preparing fresh sushi in front of guests, or even the landscape and views of your chosen venue. Let that element shine and guide other decisions. If you've chosen a naturally gorgeous area with lush ocean views, you might only need simple table accents and small arrangements using foliage from the area.
Outsource when possible. Even the most talented and organized among us cannot do it all. If you're hosting at home and plan to cook for the party yourself, you might outsource table setting and flower arranging to a housekeeper or trusted friend. If you have a very specific vision, set one place and make one sample bouquet the night before, take photos and share with those helping you. After that, let go and focus on your role. Whether you're using a professional team of party planners, chefs, and housekeepers to back you up or you're assigning a family member the role of taking photos on their phone, it's important to delegate some of these tasks so you can focus on what you do best – and make time to enjoy yourself!
Plan a day you're excited about. Don't forget to make sure you get to experience the event as well. The best way to do this is to plan the day out carefully so when the event starts you're rested, dressed, and prepared. We recommend writing out a schedule for the day and take care to carve out some time to breathe, get dressed, and have a quiet moment, even if it is just 30 minutes, before the action begins.
Review practical elements. It can be easy to be caught up in all the beautiful details of a party – the perfectly curated menu, the fresh flower arrangements, gorgeous table settings, and the setlist for the band. However, don't forget to go over practical details, such as a coat room, place for umbrellas, bathroom signage, and parking. For home events, make sure you have enough ice, garnishes, and bottled water on hand. For larger events, it might be worth hiring a party planner to take care of these elements for you. Don't forget the details.Small details can make the guest experience run much more smoothly. Little things like greeting guests with water or lemonade on hot days, handing out late night snacks, and supplying bug spray on summer nights can change the experience drastically. When planning, most people consider the visual and the food first – while these are incredibly important, unusual small touches can help solidify the memory in guests' minds. For example, we love the idea of incorporating natural scents in subtle ways  – you might throw an outdoor summer dinner utilizing fresh herbs in the centerpieces followed by an after dinner bonfire; the smell of the fresh herbs and the fire will make that summer memory all the more powerful.
Most importantly, don't stress over the small things. It might seem contrary to our last point but even with all the planning in the world, something will likely go slightly wrong. Take a deep breathe and focus on the fact that that guests will remember good company and kind hospitality above all else. If all else fails, refill your guests' glasses, order good takeout, and tell a joke – there is nothing more meaningful than sharing a good laugh with loved ones over a meal.
Recommended NYC Venue: Anita Rogers Gallery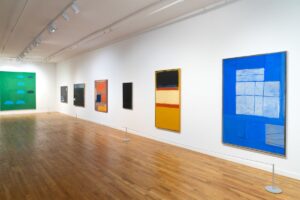 BAHS's sister company, Anita Rogers Gallery in downtown NYC, is available for private events. The 2000+ square foot ground floor space features 11 ft ceilings, hardwood floors, and columns throughout. The space is perfect for cocktail parties, intimate concerts, book releases, wine tastings, product launches, and more. We'd be happy to work with you to plan your special event in your space. BAHS clients will receive an exclusive discount on all bookings; prices start at $4,000.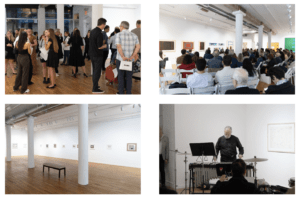 Top Restaurants for Private Events
A trusted restaurant is an excellent choice for an intimate private event. So many of the details are taken care of for you – from the service to the food, wine, and cleanup, it will all be handled expertly so you can just enjoy yourself. Many of these private dining rooms are so beautiful, you won't need to add a single thing. Many small restaurants will gladly host private events even if they don't advertise it on their website, so we recommend asking your favorite local spot if you aren't sure.
Los Angeles In Los Angeles, the Hotel Bel-Air is one of our go-to options for events. With several venue options and an incredible eye for detail, you can trust them to handle it all. On top of that, they offer gorgeous accommodations for any out-of-town guests. For small dinners, we also love the private wine rooms at République and at the ivy-covered A.O.C.; both offer intimate, customizable experiences in their gorgeous wine cellars.
New YorkThere is no shortage of excellent private dining options in New York City. Downtown, we love Il Buco's brick wine cellar; it's the perfect place to enjoy handmade pasta and carefully selected wine by candlelight. New York's staple Balthazar also offers a lovely private dining room for small groups, complete with its own in-room bar and dedicated service. For a simple and elegant experience uptown, we love Quatorze's private dining room; there you'll enjoy classic French bistro fare with top-notch service.
LondonLuca's terrace is one of our favorite locations for a dinner party of up to 20. Step into a Mediterranean-inspired space with hanging vines, olive trees, exposed brick, an inviting fireplace, and glass ceiling to enjoy a carefully selected menu of seasonal treats. Expect menu options including aperitivo, burrata, fresh seafood, and hearty mains. For simple yet elevated food in a space that will feel like an extension of your own kitchen, we recommend 10 Greek Street. Changing seasonal menus, an extensive wine list, and warm service make this a standout choice for a small dinner party.
If you'd like to book a private event at Anita Rogers Gallery or hire a personal chef for your event, contact us here.