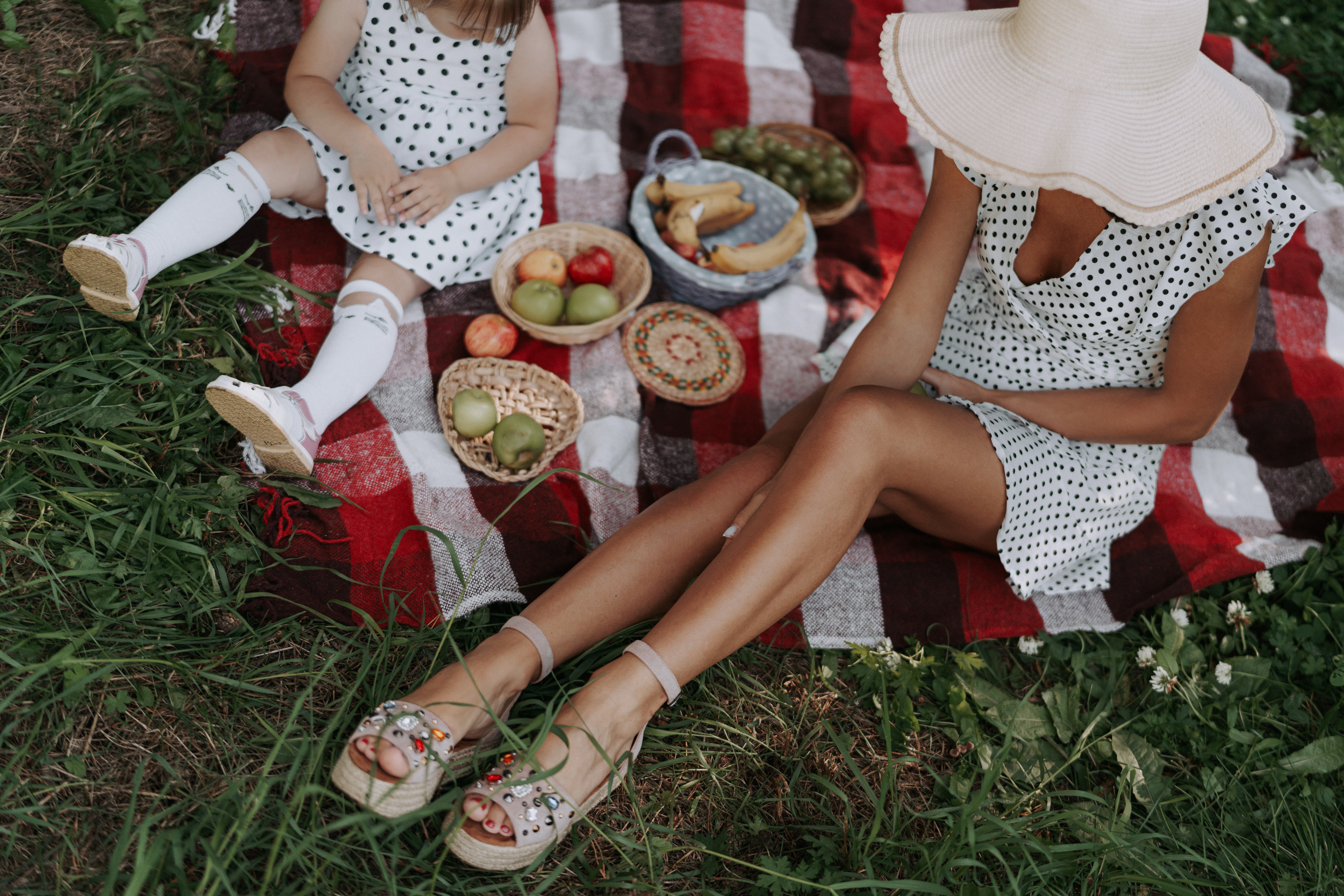 Simple Summer Activities for the Whole Family
Homemade Ice CreamWhether you use an ice cream machine, an electric mixer, or our favorite ice cream ball, making and enjoying ice cream together is an activity the whole family can agree upon. Our summer favorite is homemade strawberry ice cream with fresh berries; some recipes call for food coloring but we suggest skipping it – the ice cream will still be a beautiful light pink! For dairy alternatives, there are plenty of recipes available on the internet to fit all tastes and diets – we love this one made with coconut milk and raw cashews.
PicnicAn impromptu family picnic can make any day feel special. Pack up some sandwiches (or stop at your local deli), grab a machine washable blanket, and head to the nearest park, or even your backyard! Encourage children to make a daisy chain using any local stemmed flower you feel comfortable picking – it will keep little hands busy and make for a great photo at the end! Backyard StargazingIf you haven't brushed up on your astronomy lately, download SkyView and head out with a blanket (and maybe a good summer dessert, like these S'mores Brownies!) for some family stargazing. The app will help easily identify constellations so the whole family can learn together – but don't forget to encourage children to share what creative shapes and stories they see in the sky too! Berry PickingSupport a local farm by heading out for pick-your-own blueberries, raspberries, blackberries, strawberries, and peaches. Once home, bake a Summer Berry Crisp or Strawberry Shortcake (m with whatever fruits you have!). Paint Rocks This is a great activity to keep children engaged and active all day. First embark on a nature walk and have children collect small stones. After returning home, paint them together as a family – the designs can be simple animals or whole landscapes! Finally, have children keep their favorites and place the rest around the neighborhood for others to find!