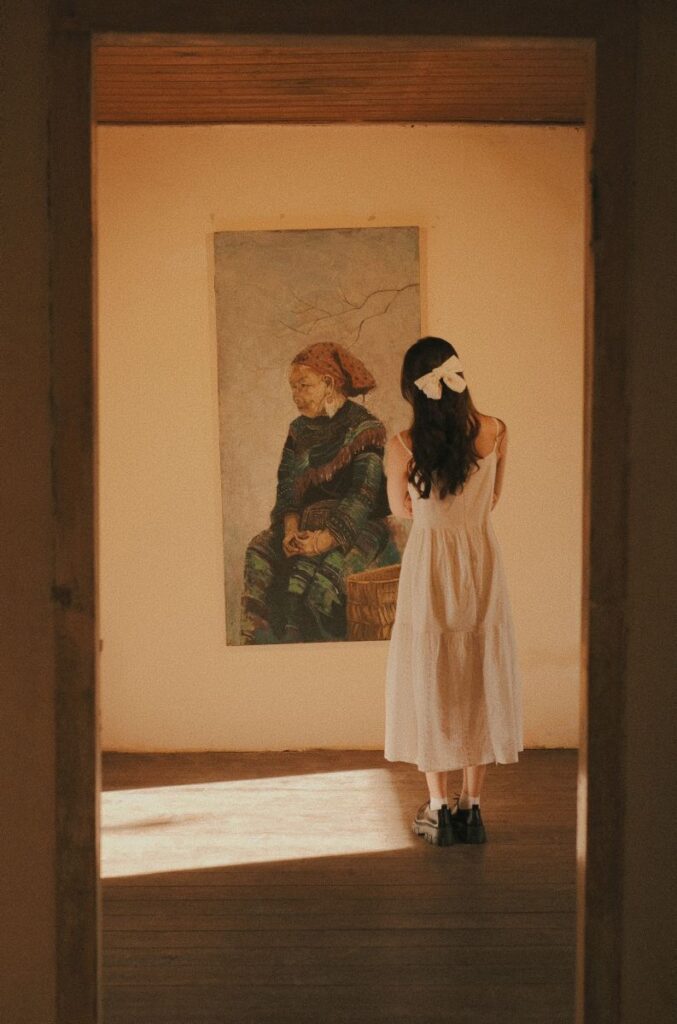 As the weather improves and the sun comes out, many of us are looking forward to spending more time out of the house, enjoying enriching activities. This week, we've gathered our favorite ways to spend an artistic afternoon this spring, including exploring the gardens of a reconstructed Medieval monastery, viewing rarely seen Picasso sculpture, and enjoying Rothko paintings up close in New York City.
Getty Villa, Los AngelesThis is our favorite time of year to visit the stunning Getty Villa. We couldn't picture a better way to spend a spring afternoon than viewing Greek and Roman antiquities, touring lush grounds, relaxing by the reflection pool, and then enjoying lunch in the café with garden views. Garden tours and collection tours are offered daily; click here for the calendar of events. On select Saturdays through June, the Villa will be hosting Family Floralia Workshop, all-ages Roman garden workshop, perfect for little ones and adults alike.
The Met Cloisters, New YorkJoin the daily 1pm tour for an interesting and lively guided tour of the collection and gardens. Even for visitors familiar with the collection, the tour guides here are full of new information. If you haven't been before, don't miss the unicorn tapestry, the illuminated manuscripts, and the medicinal herb garden. It is an absolutely lovely way to spend the afternoon! If you're hungry afterwards, we'd recommend skipping the museum food and heading over to the nearby Beans & Vines, a warmly-lit brick coffee and wine bar serving Mediterranean fare.
Royal Opera House, LondonFor those in London, The Royal Ballet and the National Ballet of Canada are presenting Cinderella at the Royal Opera House this month. If you're a fan of the historic opera house, we highly recommend booking an exclusive behind the scenes tour of the building, including several spaces that are not regularly open to the public – this special tour is available only through May 31. Museo Picasso, Málaga, SpainIn honor of the 50th anniversary of Picasso's death this year, nearly 50 exhibitions and events are being held in Europe and the U.S. As part of that, the Museo Picasso in Málaga is hosting a major exhibition focusing on Picasso's sculpture – the first of its kind in Spain. Picasso: Matter and Body opens May 8 and will be on view all summer.
British American Household Staffing partners with Anita Rogers Gallery to offer art advisory services. Please visit this page to learn more about these services or visit Anita Rogers Gallery website for to arrange a consultation for art collecting or investment advice.