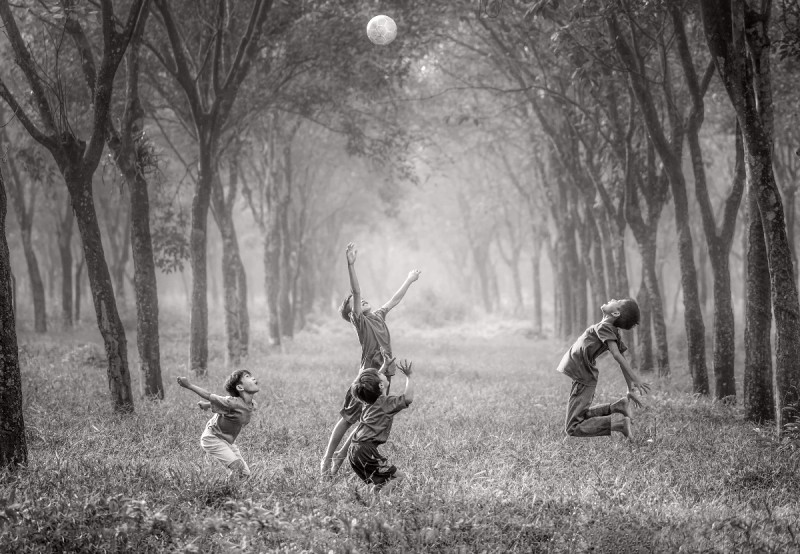 Spring may have just started but it isn't too soon to start thinking about summer plans for your children. Many in-person summer camps are reopening this summer and deadlines to sign up are quickly approaching. We anticipate that many of the top choices will fill up early as most have limited capacity and increased demand this year. Before making any summer decisions, be sure to consider what Covid-19 precautions the camps are taking, the health status of your family members and others you regularly see, and your child's comfort level with attending in-person or virtual camps this summer.
In-Person Camps
If your family is ready to return to in-person activities this summer, we've gathered some of our favorite options for sports, creative, and educational camps. All share several Covid-19 precautions they will enforce but we recommend reaching out directly to your camp of choice with any concerns or questions. A good staff will be happy to discuss their plans to keep all campers safe, healthy, and having fun while in their care.
New York 
92 Street Y's Camp K'Ton Ton: For ages 3-5, Camp K'Ton Ton offers half to full day programs with a wide variety of activities, including music, movement, gymnastics, sports, games and science. With three outdoor play spaces and two outdoor swimming pools (led by Red Cross-certified instructors), this is a fun and safe option for NYC children.
The Art Farm NYC: For creative campers ages 3-11, consider this art focused camp hosted at Trevor Day School's East Campus on the Upper East Side. Here, children will learn about plants and vegetables in the patio garden, participate in farm-to-table cooking lessons and do daily art projects. This year, the program has partnered with Mad Science to bring engaging science activities to the older campers, as well.
Dwight Summer Camp offers various options for children in grades Pre-K through 6. We love the Sports Camp for grades 1-6; the camp offers daily swimming, a huge variety of other sports, plus an emphasis on nutritional education. The camp also offers a daily elective – children can choose from a range of activities, including chess and drawing.
Los Angeles
Tech Revolution at UCLA: Children ages 6-14 will love this STEM based camp. With a variety of topics, including robotics, game design, YouTube video production, digital art, coding, 3-D printing and more, there is sure to be something for every curious child.
Cali Camp: For campers seeking outdoor adventure, we love this camp for ages 3 to 15 hosted on over 21 acres in Old Topanga Canyon. Children can choose from a seemingly endless array of activities, including rock climbing, gymnastics, go-karts, swimming, horseback riding and martial arts.
Miami
Frost Science: The Frost Museum is hosting weekly themed camps for grades Pre-K- 5. Themes include paleontology, marine biology, the solar system and engineering.
Real Food Academy: Miami's number one culinary camp for kids teaches nutrition, cooking fundamentals, cupcake decorating, international cuisine and more to ages 5 through 16.
Greater Miami Youth Symphony: This creative camp focuses on music, color, timbre, texture, and culture. Activities range from tie-dying T-shirts to making musical instruments. Choose from a 6-week camp exploring a different part of the world each week or shorter craft-focused options for younger campers.
The Hamptons
Hamptons Art Camp: Led by leading contemporary artists, including Virva Hinnemo, this Sag Harbor camp offers a new art activity every day, including drawing, painting, printmaking, mask making, beading, pottery, sculpture, sewing, and collage.
Barefoot Kids: With options for ages 2-12, this lovely outdoor-focused camp in Bridgehampton encourages imaginative, open ended play.
Hamptons Baseball Camp: Children ages 4 through 14 will love to spend time outdoors practicing their swing at this daily camp in Water Mill. The program offers various scheduling options, including weekly and daily rates.
London 
Camp Beaumont: With age-appropriate camps for kids 3 through 16, this camp offers a huge variety of activities. Our favorites include Bee Bot Basic Robot Coding for the youngest campers, Aqua Olympics and Movie Making Basics.
Virtual Camps 
Taste Buds Kitchen: This kitchen offers a live 2-hour cooking class every day for ages 6 through 15. All recipes are vegetarian and many can be adjusted to be gluten-free, dairy-free or egg-free. Certain cities (New York, Palo Alto and more) offer in-person options as well.
Teach Me Wall Street: For older children (grades 9 and up), consider this crash course in finances. The camp includes course options on budgeting, financing, investing and cryptocurrency.
Designer Camp: Choose from two sessions – the first focuses on interior design, fashion, and marketing, while the second is a photography intensive in partnership with Leica Cameras.
Interlochen Online: In addition to the traditional in-person program this year, the famed Michigan center for the arts will offer 3-week virtual summer camps for children in grades 2-12. Children can choose between various live classes in music, visual arts, creative writing, dance, filmmaking, theatre, and interdisciplinary arts.