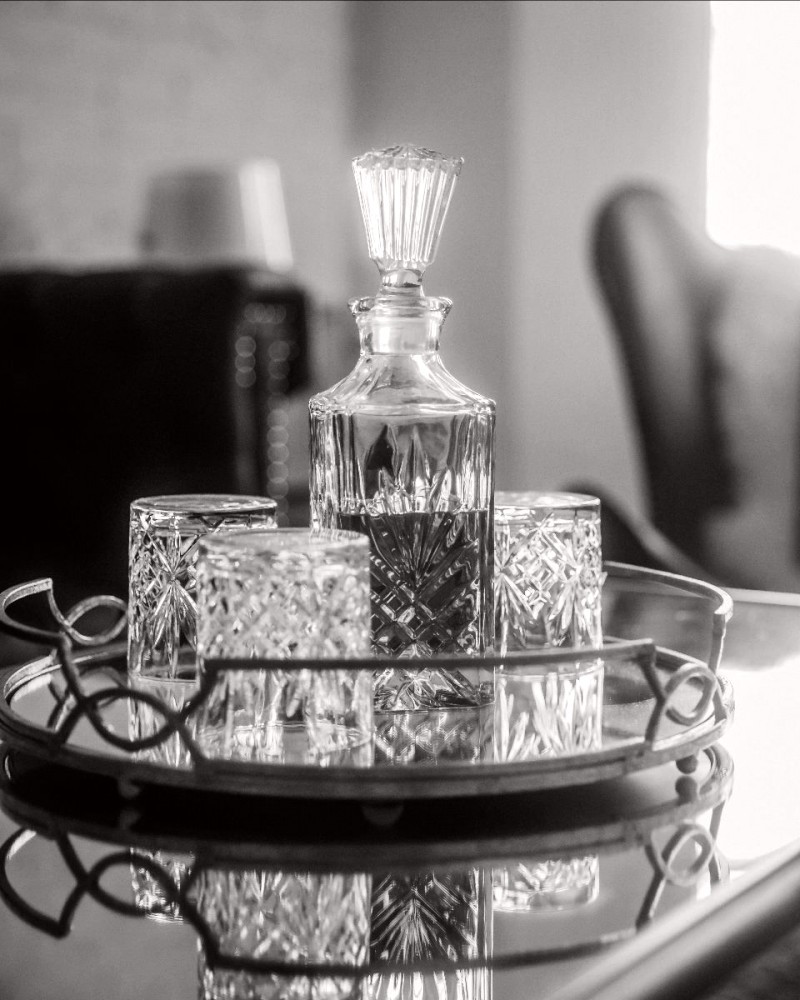 There are plenty of wine and spirit events this summer for wine connoisseurs, whisky enthusiasts or those simply looking to discover a new favorite cocktail. The team at British American Household Staffing compiled this selection of some of the best ways we plan on exploring wine and cocktails this summer, from heading to a winery to learn about vintage wine to purchasing a rare bottle of whiskey. Cheers!
Collecting Wine & Spirits 
Whether you're an established collector or looking to start investing, there's a variety of exciting and rare bottles coming up at the auction houses this year. Sotheby's has several upcoming online wine & spirits auctions, from select bottles from the private cellar of Dr. Gordon Ku (opens for bidding this weekend) to finest and rarest wine in October. Meanwhile, the fine wine auctions at Christie's begin at the end of September. If you're new to the world of fine wine and spirits, Sotheby's recently published an informative Guide to Starting Your Whiskey Collection and Vinfolio offers a useful beginner's guide to collecting wine.
Explore Napa Valley or North Fork
Wineries in Napa Valley, California and North Fork, Long Island are now open for outdoor tastings and vineyard tours. For those on the West Coast, we suggest Cakebread Cellars' Garden to Glass Tasting, featuring a tour of the vineyard's 3/4 acre vegetable garden with the option to pick your own organic produce followed by a seated wine and food pairing led by the resident chefs. Chandon's Summer Cabana Experience allows groups of up to 6 guests to relax in a private cabana, complete with wine tasting and seasonal lunch. For a more immersive and luxurious experience, consider booking a weekend at Auberge du Soleil, a stunning hotel with sweeping views of Napa Valley. Book one of the secluded maisons for a truly private trip – each of the the 1800 sq. ft. villas offer 2 bedrooms, a private terrace with outdoor bath and more. For those on the East Coast, consider Diliberto, the only adults-only winery on the North Fork. The Italian winery offers tastings and outdoor events, such as their Opera Under the Stars evenings. For a family-friendly option, we suggest Jamesport Vineyards, one of North Fork's oldest vineyards. The winery offers plenty of land to explore, light bites and even a hotel on site to make a weekend of it.
Hudson Valley Food and Wine Fest 
Typically, the annual event takes place the weekend following Labor Day on the Dutchess County Fairgrounds in beautiful Rhinebeck, New York; however, this year, the Hudson Valley Food and Wine Fest will be virtual and free of charge. On September 12 and 13, expect cooking demos, wine seminars and great deals on wine from small wineries.
Virtual Wine Classes
Whether you're looking to spend an afternoon learning more about your favorite vintage or to pursue a serious degree, it can now all be done online. We love the MasterClass led by James Suckling, American wine and cigar critic and former Senior Editor and European Bureau Chief of Wine Spectator. From a vineyard in Tuscany, Suckling teaches wine appreciation, storage, etiquette, pairings and more. For those looking for something a little more detailed, we recommend Cornell's American Wine Certificate, now offered 100% online, including an at-home tasting. The program, led by renowned wine expert Cheryl Stanley, covers the basics of wines from the four major wine-producing regions of the United States: California, Washington, Oregon, and New York. Finally, for those looking for a career in wine or to develop a deep and nuanced understanding of the subject, the Court of Master Sommeliers now offers online classes. The Court's intensive educational program guides aspiring Master Sommeliers through four increasingly rigorous levels of coursework and examination; those that succeed receive the Master Sommelier Diploma.
Tasting Clubs 
Now is a great time to try new things from the comfort of your home and there are now many luxury subscription services for all tastes. Taster's Club is one of the most versatile – it has options for whiskey, bourbon, scotch, tequila, gin, rum, vodka and wine. Join Caskers Whiskey Club and select from American Whiskey or World Whiskey to receive two hand-selected full-size bottles of top shelf liquors in each shipment. For wine lovers, Vinebox sends 9 vials (one glass each) of the season's top wines and subscribers can order full bottles of the ones they prefer.
Kosher Wine and Spirits
For those looking to try new varieties of kosher wine, we recommend the Kosher Wine Club. The subscription service offers various membership plans but for the most serious wine drinker, we love the Cellar Master level, which offers choice wines from the sommelier delivered monthly. This club also gets you first access to allocated wines and limited productions. Note that you can order bottles à la carte from the site, as well. For those looking to sip something a little stronger, consider Buffalo Trace's Kosher whiskey, produced in partnership with the Chicago Rabbinical Council (cRc). It can sometimes be difficult to navigate what is kosher and not at the liquor store; this comprehensive document from the cRc takes the guesswork out of it and lists various brands and types of alcohol that are certified kosher, covering everything from beer to whiskey to sake.
As always, we're here to assist with all your household staffing needs during this challenging time. Both childcare and cleaning professionals are considered essential workers and we have implemented strict protocols to make sure your family is as safe as possible. Contact us today to learn more.