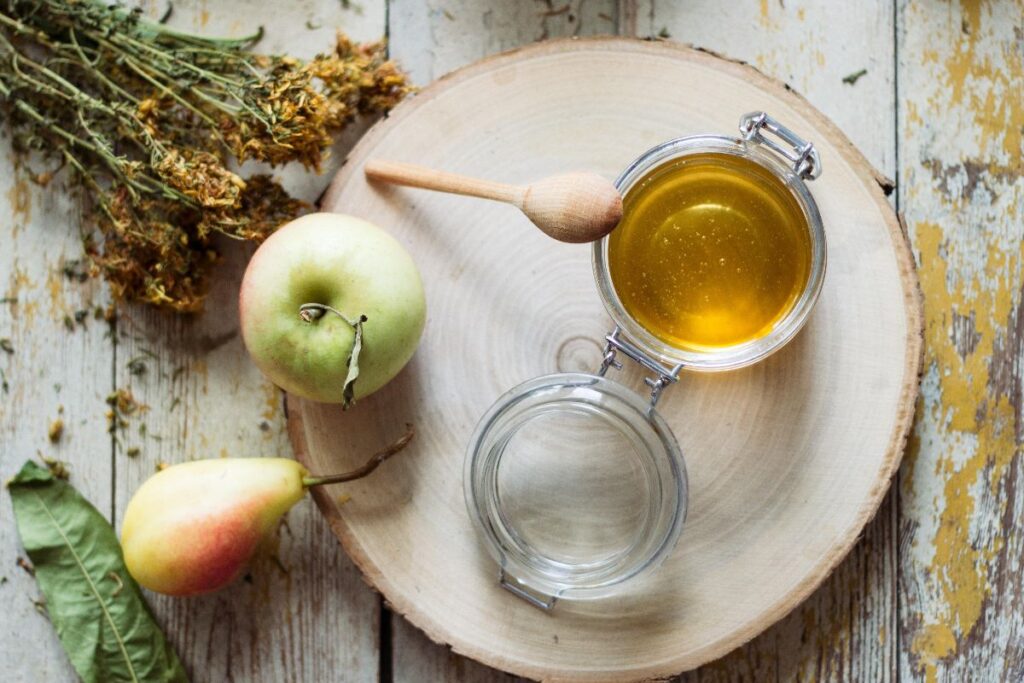 As we approach Yom Kippur and the end of the high holidays, we've gathered our favorite ways to help children better understand the holiday, as well as our favorite charities to work with this year, and our top break-fast recipes.
Yom Kippur for Children 
Teach
Take the time to teach children about the holiday and its significance. Practice saying the appropriate greeting, such as "Good Yuntif," or "Yom Tov." Prepare ahead of time by downloading free worksheets or ordering children's books on the subject, such as this Yom Kippur & Rosh Hashanah Activity Book, The Hardest Word: A Yom Kippur Story, or Talia and the Very YUM Kippur. PBS also offers a short and easy-to-understand video for children about the holiday that your family can watch together.
Create
Crafts are a great way to encourage children to think and learn about the holiday in a different way. Consider making Yom Kippur greeting cards for family or friends who also celebrate. Children can also make a DIY tzedakah box. You could also ask your child to make placemats or a paper tablecloth for the break-fast.
Include 
While young children will likely not engage in fasting with the adults, there are plenty of other ways to include them in the holiday. You might suggest that instead of fasting, they choose something else to give up for the day – perhaps sweets, a favorite food, or technology. Take some time on Yom Kippur to discuss the meaning behind the holiday; discuss forgiveness and plans for the new year. Perhaps your family can sit together and reflect on the past year and apologize for mistakes; afterwards, you can look forward to the year ahead and what you hope to achieve. Make sure your child is given the same time and attention as adults when sharing.
Break-fast Recipes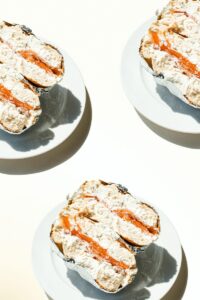 Buttermilk French Toast with Berry Compote
Everything Bagel Smoked Salmon Dip
Our Recommended Charities: Where To Volunteer or Donate Ahead of Yom Kippur 
We've shared these before but these are our go-to favorite charities during the holiday season – and year-round.
The Jewish National Fund offers several ways to help, from financial donations to planting trees to creating memorial pages for loved ones to volunteering. Click here to donate and learn more.
Feeding America works to provide nourishing food for the nearly 50 million Americans, including 17 million children, who do not have enough to eat on a regular basis. Click here to donate. 
The Trussell Trust supports a vast network of food banks and provides emergency food and support to people in poverty in the UK. Click here to donate.
Restore NYC's website states that an estimated 403,000 people are currently being trafficked in the United States and that New York City is one of the largest destinations for trafficked women in the country. Restore helps by working to end sex trafficking in New York and by assisting survivors with establishing healthy and sustainable lives. Click here to donate. 
Resolve works to assist with and address issues related to infertility, including insurance coverage, adoption, laws surrounding IVF treatments, and helping the LGBTQ+ community with family building options. Click here to donate.
Room to Grow is a NYC- based charity that supports families by providing parents with education, community, and material goods for the first three years of their child's life to help give them a successful start. Click here to donate.
Project Sweet Peas provides support to families of premature or sick infants and to those who have been affected by pregnancy and infant loss. Click here to donate. 
Dysautonomia International aims to improve the lives of individuals living with autonomic nervous system disorders through research, physician education, public awareness, and patient empowerment programs. Click here to donate.