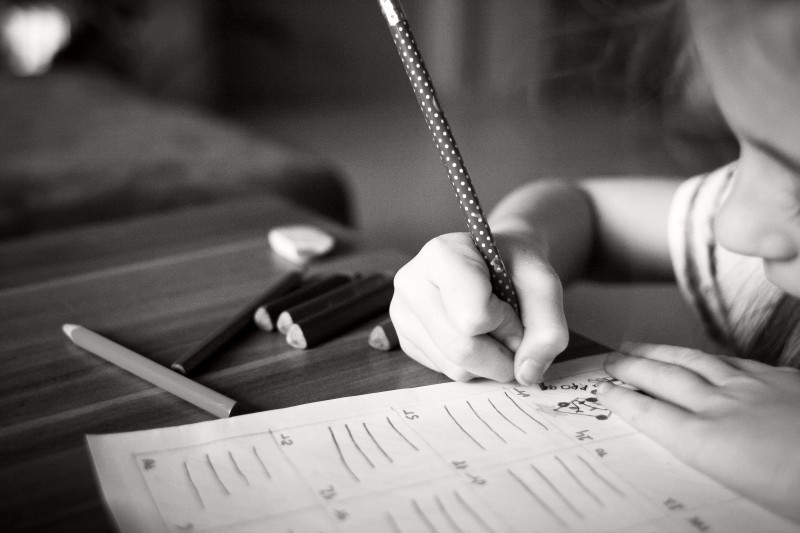 We are officially nearing "back to school" time, but this year, that time is going to look very different. Depending on where you live and your child's school you may be able to go back with some restrictions, go digital with virtual learning, or invest in a full-time private educator.
Hiring a Governess, Nanny/Tutor, or Private Educator 
A governess or nanny/tutor will be able to prioritize educational activities and work with each child's unique learning styles to foster an engaging environment.
Virtual or At-Home School Young Children 
Our little ones benefit the most from classroom settings, peer interactions, and dedicated teachers. Depending on where you live, your school may be able to make accommodations to ensure the safety of children and teachers to return. Minimizing contact is still best practice, so you may decide to keep your children home even if your school is open.
Hiring a full-time governess or educated nanny will help your little ones adjust and succeed at home. Taking on full-time school is not for any nanny, however. We recommend nannies or governesses with extensive backgrounds in education or teaching to help keep children on track. Many teachers are making the transition to private homes and are great hires for parents wanting to invest in their children's development at home.
Virtual or At-Home School for Older Children 
Your older children will most likely be engaging in some form of virtual learning in the fall. Many will be able to manage their own time and keep up with assignments. Having a dedicated tutor on hand can help them keep up with assignments, organize their schedule, and continue active learning so they don't fall behind.
Former teachers are good hires for older children as well. They can create or follow lesson plans and give extra attention to certain subjects if needed.
Hiring the Right Private Educator for Your Family 
Having the right educator in place will not only support the family's schedule, it will give added support and structure to each child's development, even as we continue to stay home. To decide what type of educator is best, consider you and your children's unique needs:
What are the ages of your children?
Would a former teacher or education specialist be best?
Would a high-energy nanny be best? Or would your children thrive with a calm, quiet presence?
Do you employ other staff in your home and need a team player, or a nanny that works best autonomously and knows what to do with little direction? Private educators and governesses are not hired to clean and instead focus solely on the education of the children.
Is there a language requirement?
The Benefits of Hiring a Private Educator or Governess 
This year has been hard on children and families as schools stay closed or move to virtual learning. Having a dedicated professional to help your children keep up with school and adjust to life at home can add stability and support for parents. Your child's education and development won't fall behind.
It is important to remember that professional educators and governesses are experienced and dedicated to your child's education and development. Because of this specialty, they do not perform extensive household tasks like cleaning or cooking. Consider your family's needs and priorities when hiring staff and be clear about expectations from the beginning to avoid confusion later.
Hire a Governess or Nanny/Tutor with BAHS
Our team of recruiting specialists can help determine what care is best for your family and match you with qualified candidates.
Still not sure exactly what type of private educator or governess your home needs? Contact our office to connect with an expert recruiter that can assess your needs and recommend the right care for your family.
Because every family's needs are different, our commitment as your nanny agency is to provide expert service that saves you time, sees that all details are in order, and matches a nanny that compliments your home and unique needs. We believe that if both sides of the placement – family and nanny – are beyond satisfied in their placement, the relationship will be happier, more successful and longer-lasting.