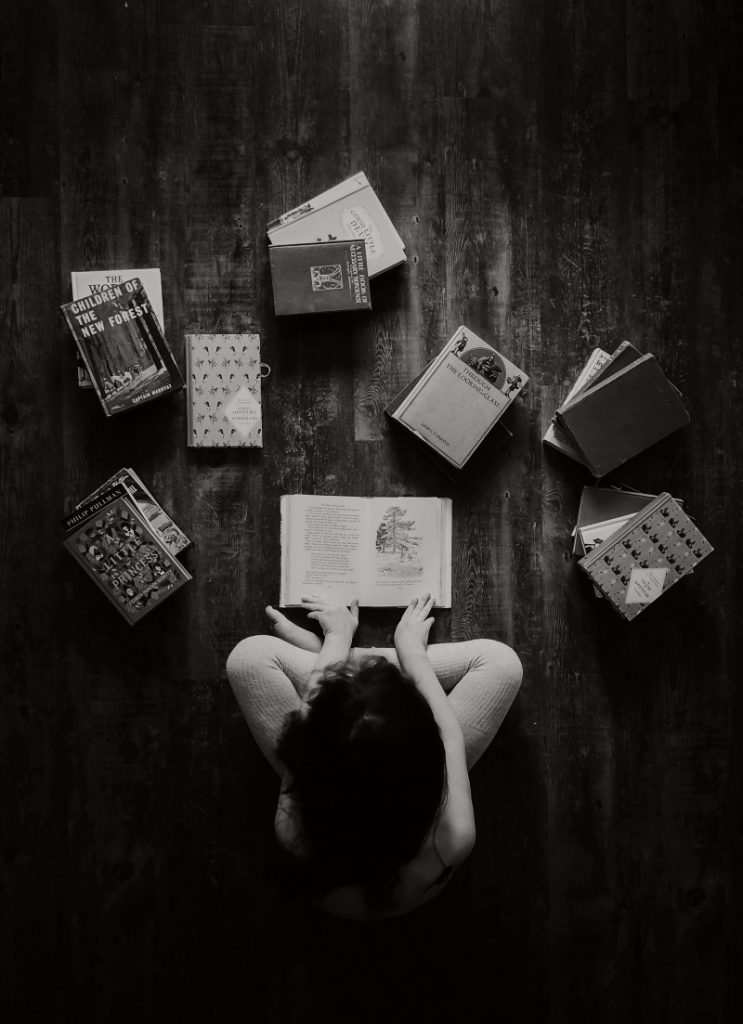 Most of us are aware of the multitude of benefits of daily reading, both for children and adults, from a larger vocabulary to increased emotional intelligence and empathy. In 2018, The New York Times published a study about the importance of reading to young children and the effect on behavior later in life. Scholastic recently shared a list of the physical benefits of reading. However, especially without the structure of your normal family routine, it can be difficult to make sure your loved ones are spending enough time with books instead of the screen. The team here at British American Household Staffing has put together some ideas to help adults and children incorporate more reading into their daily lives.
Virtual Book Clubs
Avid readers all over the world are creating virtual book clubs during this time to share ideas and motivate one another to make the time to read. We love Reese Witherspoon's book club; each month, the actress and entrepreneur selects a book with a female lead and readers are invited to join the community via Instagram, Facebook and Goodreads to discuss their thoughts. Another one of our favorites is The Hyphen Book Club, hosted by Emma Gannon, bestselling business author and one of Forbes' 30 Under 30 2018. Quarantine Bookclub is a great way to connect with authors via Zoom to discuss the books they've penned; the group offers several talks per week with various authors and will continue to as long as we remain at home.
If you're interested in hosting your own digital book club for your friends, read through this list of suggestions from Country Living before you get started.
A Flexible Book Club for Kids 
We adore Literati! The subscription service sends 5 curated age-appropriate books to your family per month, plus a few fun surprises. Only purchase the books your children love and send the rest back. The service has club options for children 0-12 years. Literati also offers one-time purchase options of themed boxes of books and personalized stickers for children of all ages.  Themes range from history, art and science to dreams, animals and wisdom.
Personalized Storybooks 
If you're looking for special gift for a child in your life to encourage reading, we love the idea of a personalized picture book. One of our favorites is The Great Alphabet Chase, which allows you to personalize the name and appearance of the lead character to match the recipient. Another great option is The Little Boy Or Girl Who Lost Their Name; Wonderbly allows you to customize the book for your child's name – each name creates a different story, making it a great gift for siblings who will each receive a unique adventure featuring their name.
Incorporate Reading into Daily Activities
Now is a good time to try to incorporate reading into daily activities the children may be helping with around the house. Ask your child to read a recipe from a cookbook as you make dinner; we love River Cottage Family Cookbook and The Young Chef Cooking and Baking books.
Start a Family Book Club 
It's easy to start a book club that works for your whole family! Take turns each picking a book and make a plan on when to meet and discuss it. If time allows, make a special snack related to the book or dress up as the characters. If your household has children who are too young to read, make a habit of reading the book aloud to them each day. Don't forget to include grandparents or other family and friends that may be interested in participating via Skype or Zoom.
We suggest picking a book, like Harry Potter or Stuart Little, that has been reimagined as a film; read the book first then watch the film together and have your child consider what was similar and different in the book. Ask your child what they might have done differently. Read more tips on starting a family book club here.
Travel the World 
Books are a great way to teach your children about different cultures. CNN published this wonderful list of 25 Books To Teach Your Kids about the World, including Ludwig Bemelmans's Madeline, Jeff Brown's Flat Stanley and Brian Selznic's The Invention of Hugo Cabret. We suggest doing something to mark the end of each book and further discuss the place the book portrayed; perhaps cook a dinner inspired by the cuisine of the featured location, listen to music from the region or simply look at photographs of well-known monuments online together.
Add Some Drama to Story Time
We've mentioned this in a previous newsletter but it is worth bringing up again as it has received a great response from children. Novel Effect's free app allows parents and caregivers to read from their child's favorite print book while the app follows along and plays music, spooky sound effects, and hilarious character voices at all the right moments. Simply download the app, select from hundreds of popular children's titles and start reading. Titles range from classics such as Guess How Much I Love You and Goodnight Moon to new favorites like Barack Obama's Of Thee I Sing: A Letter to My Daughters and B.J. Novak's The Book with No Pictures. The app has just launched a small selection of Spanish language titles, with more coming soon.
Further Resources
Finally, we recommend utilizing Scholastic's tools for parents, including these lists of 6 Smart Strategies to Boost Reading Fluency and 9 Creative Ways to Read as a Family.
As always, we're here to assist with all your household staffing needs during this challenging time. Both childcare and cleaning professionals are considered essential workers and we have implemented strict protocols to make sure your family is as safe as possible. Contact us today to learn more.