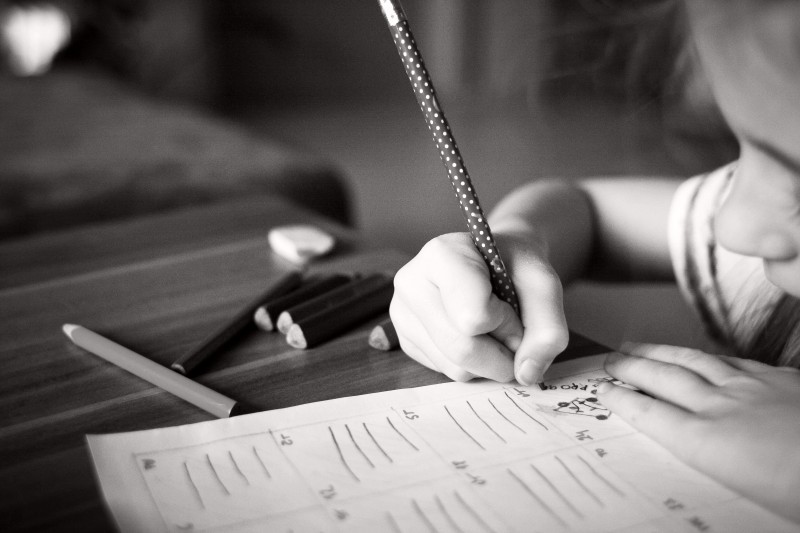 The last year of lockdowns have been turbulent to say the least but they've also resulted in an outpouring of praise from those having to homeschool their kids – celebrities included!
Teachers have never been shown as much gratitude and acclaim as they have recently due to parents everywhere realising the magnitude of round the clock education and keeping their youngsters occupied, focused, and on schedule with their learning.
It's not as easy as we all assumed!
Jimmy Fallon declared "Teachers should make a billion dollars and get more vacation time," while strumming his guitar on The Tonight Show.
The Late Late Show With James Corden host echoed his sentiments admitting that school closures had been rough on his family. "The homeschooling thing is a nightmare. My respect for teachers is through the roof" he praised.
"How most teachers are being viewed right now is right up there with health care workers," said Ruth Faden, a professor of biomedical ethics at Johns Hopkins University. "Now is the time to give the biggest possible shout-out to teachers."
British American Household Staffing CEO & Founder Anita Rogers told British Telegraph, "Covid happened and suddenly everybody wants a governess! Which makes sense, when you think about the gaps in schooling and structure so many kids have faced over the past few months.
Many have either a degree in education or multiple teaching certificates in specific subjects, such as music, a language and teaching English. Some families who hire governesses are not first-language English speakers. A governess must be able to teach written and spoken English at a high level, both for the native English speaking children under their care as well as non-native speakers." She continues: "Governesses typically look after school-age, preteen and teenage ranges. A governess is occasionally hired for an infant so the infant can get a head start.
As we celebrate Teacher Appreciation Week, we join you all in the gratitude to those who have been teaching from home in isolation, creating lessons remotely and patiently persevering throughout the pandemic to ensure students still receive sessions to maintain their grades and learning momentum.
We are in turn, very proud to provide the most exceptional nannies and governesses for your home to enrich your family with exquisite care and education for your children and their future.
We all love an uplifting story of a teacher who believes in their students so much they go that extra mile to make a difference to their lives.
Here are our top 5 teacher movies:
Dead Poet's Society (1989)
128 min | Comedy, Drama
English teacher John Keating inspires his students to look at poetry with a different perspective of authentic knowledge and feelings.
Director: Peter Weir
Stars: Robin Williams, Ethan Hawke
To Sir, With Love (1967)
105 min | Drama
An idealistic engineer-trainee and his experiences in teaching a group of rambunctious white high school students from the slums of London's East End.
Director: James Clavell
Stars: Sidney Poitier, Judy Geeson, Christian Roberts, Suzy Kendall
Mr Holland's Opus (1995)
143 min | Drama, Music
A frustrated composer finds fulfillment as a high school music teacher.
Director: Stephen Herek
Stars: Richard Dreyfuss
Precious (2009)
110 min | Drama
In New York City's Harlem circa 1987, an overweight, abused, illiterate teen who is pregnant with her second child is invited to enroll in an alternative school in hopes that her life can head in a new direction.
Director: Lee Daniels
Stars: Gabourey Sidibe, Mo'Nique
Matilda (1996)
102 min | Comedy, Family
Story of a wonderful little girl, who happens to be a genius, and her wonderful teacher vs. the worst parents ever and the worst school principal imaginable.
Director: Danny DeVito
Stars: Danny DeVito, Mara Wilson