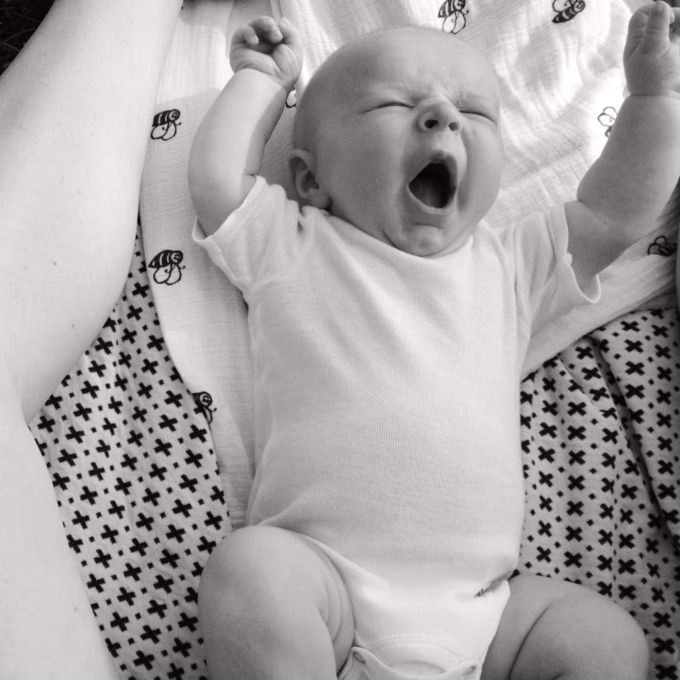 Why hire a live-in nanny?
Juggling work and family is a never-ending cycle of deadlines and to-do lists. Your schedule is filled to the brim: working in the day, picking the children up after school, taking them to their different activities, going home, cooking, cleaning, preparing the children's food for the next morning and when the children are asleep ordering everything online, tidying up, trying to get some sleep, then starting all over again.
Do you think back to the time when your calendar actually had time in it for yourself, when you could go to the gym, sleep in, or order in? Juggling children, a partner, and a job can seem impossibly hard. Well, it doesn't have to be with the right support structure in place.
We recommend hiring a live-in nanny or nanny/housekeeper for busy families with school-aged children. The house will be organized, children taken to school, picked up, meals prepared, and you will have time to breathe. You can get to the gym and on weekend days maybe sleep in. It isn't impossible.
Some families ask "why not an au pair?" Au pairs are popular ideas, but finding a good caregiver is like winning the lottery. You could win a good one but most of the time they are almost young enough to be your own child and as carefree as when you were a late teen. Au pairs do not require the same amount of training or experience as a nanny. While this can be an adequate addition to your family, it's better to make one hire that will last long-term and be an investment in your children's development and success.
So, how does a family hire a live-in nanny or nanny/housekeeper and how are weekends covered, too?
What is a live-in nanny's schedule?
For younger children (ages infant to five), a career nanny is the better choice. A career nanny will have education and experience in childhood education or psychology. They will have experience with your children's age groups and be able to set boundaries, teach through creative play, understand sibling rivalry, and work to ensure the children develop into happy, well-rounded teens and adults.
After the age of 6, a nanny/housekeeper is appropriate as your children will be learning in school. They are in school longer and won't benefit as much from a career nanny as a younger child would with more hours at home.
A nanny/housekeeper won't have the developmental experience with children but they will be loving, safe, and reliable while keeping the house clean.
The standard schedule for a live-in nanny and live-in nanny/housekeeper is a structured Monday through Friday. You may want them to stay long-term as your children get attached, but everyone needs two days away from their workplace to recoup and feel a work-life balance, nannies included. Another reason not to opt for the au pair option, which is seven days in your home.
Lastly, to cover the weekends you should hire a separate weekend nanny. This is usually a student with nanny experience due to their availability on weekends. They will keep your children engaged, tutor them if needed and wake up and play, make sure homework is done, and give you a couple of mornings to sleep in.
See more information on How to Hire a Nanny: What to Know and How a Nanny Agency Can Help
How to pay your live-in nanny?
You may negotiate a lower hourly pay because you are providing room and board for your nanny full-time or through the weekdays. However, it's important to keep in mind the flexible schedule your live-in nanny will have. Unless you are militant about on and off hours, a live-in nanny will inevitably work well over 60 hours a week. In some instances, because of the convenience of the nanny always being on-call, we recommend maintaining payment in line with market rate. Honoring the nanny's time through structured time-off or financial earnings will be an investment in long-term satisfaction for you and your nanny.
Outlining the work schedule and boundaries is an important step in hiring any live-in household staff. Because they will be in your home 24 hours at a time, we recommend settling details in writing like what their time off looks like, when you may request extra care, and appropriate behavior in your home. Our expert recruiters will be happy to guide you through this process and recommend the best structure based on your unique needs and lifestyle.
See more information on 5 Common Legal Mistakes to Avoid When You Hire a Domestic Staff
Life with a Live-In Nanny
Does this sound too good to be true? It is all possible. Many professional families hire this specific set up with help from BAHS. They get their balance back, and even go out with their partners on a Friday night when either the week nanny or nanny/housekeeper stays late or when the weekend nanny comes over, after work on Friday.
Make the right choice for yourself, your marriage, and your children. Get your time back and actually sleep more! Connect with BAHS today to discuss hiring a live-in nanny or nanny/housekeeper or a weekend nanny.