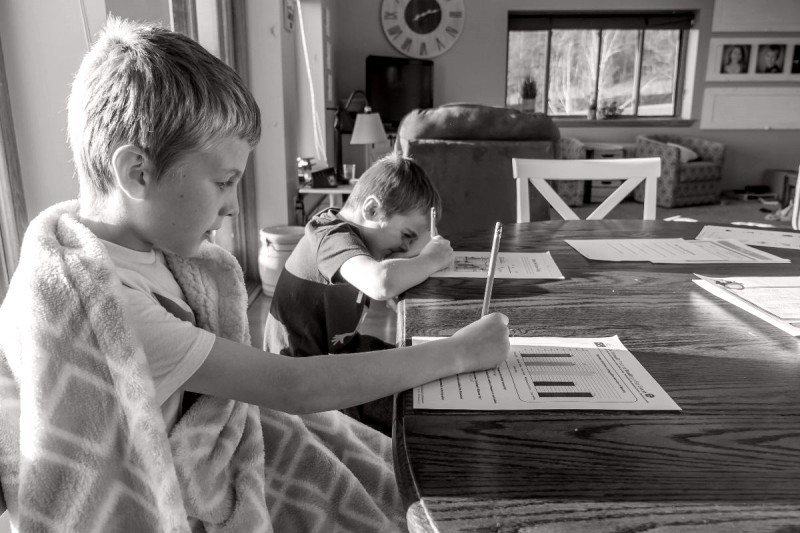 Hiring a nanny is a huge commitment for a family and one that shouldn't be entered lightly. British American Household Staffing (BAHS) is here to take the headache out of the entire process by providing personal attention, expert advice, and a roster of thoroughly screened nannies.
Below is a general outline of what to expect when you begin the process of hiring a nanny.
What Nanny Is Best For Your Child(ren) and Lifestyle?
Understanding your family's specific needs are necessary in order to recognize your perfect nanny. A few questions to consider are:
What are the ages of your children?
Would a nanny specialising in education and tutoring be ideal?
Does your family travel extensively?
Do the children need full-charge care?
Would a high-energy nanny that can keep up with busy schedules be best?
Or would your children thrive with a calm, quiet presence?
Do you employ other staff in your home and need a team player, or a nanny that works best autonomously and knows what to do with little direction?
Beyond the basic nanny duties, many experienced candidates bring further expertise. Depending on your needs and a nanny's qualifications, your home may benefit from one of the following kinds of nannies:
Full-Time Nanny
The most common kind of nanny is one that works full-time with one family. The nanny's exact schedule depends on the family, but full-time nannies most often care for the children while the parents are at work and/or handling household management beyond childcare. A full-time nanny will be comfortable working with other household staff, coordinating calendars, planning activities for the children, preparing food for the children and keeping all of the children's areas neat and tidy.
Part-Time Nanny
Part-time nannies offer much needed support for busy families that need afterschool or weekend childcare. Afterschool pickups and transportation for older children are usual responsibilities for part-time nannies.
Nanny-Tutor
Many of BAHS's nannies have extensive backgrounds in education and childhood development. A nanny-tutor will be able to prioritize educational activities and work with each child's unique learning styles to foster an engaging environment. Many nanny-tutors also speak a second or third language and can instill a multi-lingual environment for your child(ren).
Travel Nanny
For on-the-go families, a nanny well-versed in traveling is essential. A travel nanny will know how to pack, arrange travel, manage children through transit hubs and be able to problem solve in an unfamiliar environment when necessary.
Nanny/Personal Assistant
The nanny that can take on personal assistant tasks can be a big help for busy families with older children that don't need as much attention. Your nanny/personal assistant's first priority will be childcare, but when the children are at school or afterschool activities, the nanny will be able to help out in other ways around your home. Errand running, calendar coordination and household organization tasks can be given to a Nanny/PA, sometimes called a Family Assistant.
Newborn Nanny
Nannies that specialise in newborn care have extensive experience with newborns, infants and toddlers. They will understand the specific needs of each child's development stage and be able to navigate each stage's unique challenges.
How To Look At Nanny Resumes
Your BAHS recruiter will assess your specific needs and send resumes of qualified nannies for your review. This will give you a preview of each candidate and time to decide who you would like to meet with. If you choose not to work with an agency, the nanny's resume is your first impression of their qualifications and should be reviewed carefully.
When you are assessing a nanny's resume, pay attention to the timeline. A good resume will show a clear story of the families a nanny has worked with through the years. It's important to note the ages of children the nanny has experience with and specific duties that may align with your family's needs.
Don't be discouraged by short periods with one family or overlapping dates. A great nanny may not stay with a family after all of the children are in school and they no longer need the support. A qualified nanny may also work part-time with two families that don't need full-time support. Neither situation should disqualify a potential nanny, but be sure to get clarity from the recruiter and nanny on each situation.
Red flags on a nanny resume would be three or more jobs that ended before two full years, gaps in the timeline with no explanation, name-dropping who they've worked for, and excessive spelling and grammatical errors. Our recruiters work hard with each nanny to ensure their qualifications are exemplary and each resume you receive will be clear and easy to read.
Questions To Ask During a Nanny Interview
When you work with British American Household Staffing, every nanny you meet will be thoroughly vetted, experienced, and knowledgeable on childcare. When you meet a potential nanny for the first time, the most important thing, is to gauge their personality and temperament and compare it with your family's and your child's.
We will present you only with experienced nannies, but the interview is also a chance for you to be comfortable and confident in a nanny's skills. Ask any questions you may have about their past work and knowledge. For example, if your child has had complications from ear infections, ask any follow up questions you may have about a nanny's experience with infant ear problems.
Keep questions open-ended and observe the nanny's reaction and personality. Again, this interview is to asses if the nanny will fit your lifestyle and home as well as to understand her level of expertise.
Some examples of questions to ask to learn about a nanny's personality are:
What have you found is the best way to communicate with parents?
How would you handle discipline problems with a child?
Tell me what you liked about the last home you worked in.
What is your favorite outdoor activity to do with children?
What is your favorite educational activity to do with children?
Where do you see yourself in 5 years' time?
Reference and Background Checks for Nannies
We cannot overstate the importance of doing due diligence in checking references and backgrounds of any household staff. A nanny may present perfectly polished in an interview, but to get a full understanding of their work ethic and demeanor, you must speak with a previous employer.
At British American Household Staffing, we personally contact past employers to get a full understanding of a nanny's experience and temperament. Your recruiter will provide that information to give you a better understanding of a potential nanny.
Hiring a Nanny and Drafting a Nanny Contract
Your nanny and other household staff are employed by you. Many families organize payroll and taxes through their business office or a third party service. Whether you operate with a home office, business office or third party, you must have an employer identification number, confirmation that the employee is allowed to work and all relevant tax forms completed for each member of your staff. This includes W4 and I-9 forms.
For tax or legal guidance specific to your estate and state's laws, please consult your financial team. For example, some states require worker's comp to be provided for all domestic staff. Most states require detailed records of payroll and income to be kept. Setting up your hiring process the correct way will save time and money for all future hires and ensure that you avoid any legal issues in the future.
For nanny hires, you may need to amend your current insurance plan to ensure that you have umbrella coverage for anyone working in your home. Consult your agent to see if you need additional coverage.
The contract you will draft with your nanny is simply your employment offer and all details written out and signed by all parties. Your particular household structure will determine the details of your nanny contract, and should include the following:
Nanny's schedule
General duties
Employee benefits (if offered)
Sick, holiday, and vacation time
Salary, pay period, how they will be paid and how to report hours
Like any agreement, having the details in writing will ensure there will be no confusion or problems in the future.
See more information on hiring and on-boarding staff in your home.
The Benefits of Working With a Nanny Agency
Because every family's needs are different, our commitment as your nanny agency is to provide expert service that saves you time, ensures all details are in order, and matches a nanny that compliments your home and unique needs. We believe that if both sides of the placement – family and nanny – are beyond satisfied, the relationship will be happier, more successful and longer-lasting.
Why work with a Nanny Agency?
Save Time
At British American Household Staffing, our expert team sources qualified candidates and conducts a rigorous screening and interviewing process. Through our vetting process, you won't waste time meeting nannies that are not a good fit for your family. Reference screening and background checks are also handled by our team to ensure only the highest quality candidates meet with our families.
Expert Attention to Details
A nanny placement agency acts as an abridged HR department dedicated to the success of your home. BAHS's expert placement specialists will be able to understand your needs and help identify the traits to look for in a nanny. You will be supported through the entire hiring process; including advisement on salaries, benefits, schedule and any relevant tax information in your state.
Third Party Perspective and Personalized Care
BAHS's belief in matchmaking sets us apart from other nanny agencies. Our recruiters will work with you to understand your family's needs and match you with a nanny that can provide high quality service and care. For us, success is a placement that results in a contented family and a nanny who enjoys long-term job fulfillment.