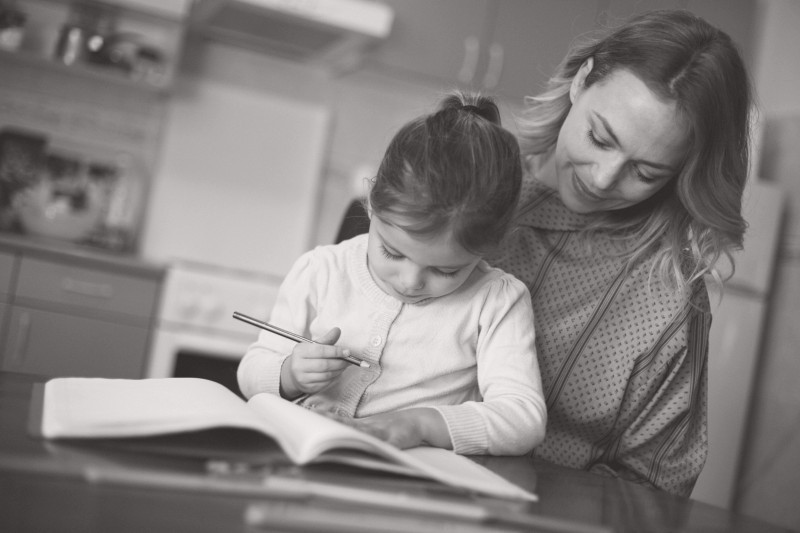 By Anita Rogers
The term "super nanny" is not ideal, as nannies can be "super" for a variety of reasons including loyalty, honestly, balancing nanny and housekeeping skills, and more. If a nanny meets a family's needs and support the care and growth of the children, she is super. However, the term has become popular to describe what we at BAHS call "career nannies."
What is a "super nanny"?
Whether they are called career nannies or super nannies, professionals at this level have dedicated years to gaining education, training, and experience in childcare
General Requirements to be a Nanny
No criminal record, no DUI, updated CPR certificate
Excellent, verifiable references from a family member of the previous employers
Kind, loving, caring and a lot of common sense
Quick thinking, responsible, intelligent
Requirements to be a Super Nanny
At least five years of experience working in an HNW or UHNW home
A Bachelor's degree, usually in Early Childhood Education, Psychology, or an equivalent field
Must be able to swim and drive well
A flexible schedule
A up-to-date passport. Green Cards can be suitable, but the nanny must be able to travel (domestically and internationally) with the family.
An understanding of correct and proper etiquette and how to teach manners
Age-appropriate experience for the position in question
Physically fit and healthy. A nanny should be able to physically keep up with children and promote healthy eating habits. (Note that this does not relate to a nanny's weight)
Well-spoken. If the family is English speaking, the nanny should have an excellent spoken and written command of the English language
Furthermore, a "super nanny" will understand the workings of an estate. They will have experience working in a fully-staffed home and understand how to dress modestly and with the correct colors required by the household, to always have a change of shoes, to not wear heavy make-up or have long nails, to wear minimal, subtle jewelry, and not wear any perfume.
A nanny will understand how to prepare meals for the children according to the requirements of the family. They will know how to step back at dinner parties or events in the home and how to engage politely and minimally with guests, if engaged with. They will understand correct table manners and how to keep the children engaged at the table so the adults can enjoy their evening. The super nanny will always understand and uphold appropriate boundaries, including with the parents. Knowing when to be hands on and when to step back and defer to the parent's lead is a must for successful super nannies.
A super nanny understands how to pack last minute for travel. Expert super nannies will have experience caring for children on a yacht. As the deep water is dangerous for children, the nanny will know the safety workings of the yacht. They also know how to dress on a yacht – a swimsuit and not a bikini, inconspicuous colors, longer dresses, and high cut tops.
When travelling with the family, a super nanny will work extensive hours. When traveling to exotic destinations, the nanny will work overtime, sometimes all night, as the children will not be on their regular schedule and don't usually sleep through the night. Although it sounds luxurious, in reality, traveling is actually the hardest part of the super nanny's job as she or he is often exhausted, and works around the clock ensuring the children get attention when they need it and help manage their sleep routines.
A super nanny will have a background in security training and will have experience working with a security expert on how to keep the children safe, 24/7. There is usually a security team with the family and children, but the nanny is the closest to the children so her training is vital.
The list goes on, but to summarize, being a super nanny is not easy but it can be very rewarding and these nannies are well-compensated and treated well. These nannies have a love for childhood development and this drives them to do the best possible job they can do.
The super nannies, or career nannies, we work with at BAHS are dedicated to their career and find great fulfilment in helping families raise happy, well-educated, well-rounded and well-mannered children. We strive to match families with their perfect nanny and secure long-term placements.
Contact our office today to find a super nanny for your family.
Because of their vast experience and training, super nannies do work at a higher pay than general nannies. For more information, see where BAHS was recently featured, What It Takes to Be a $200,000-a-Year Nanny.