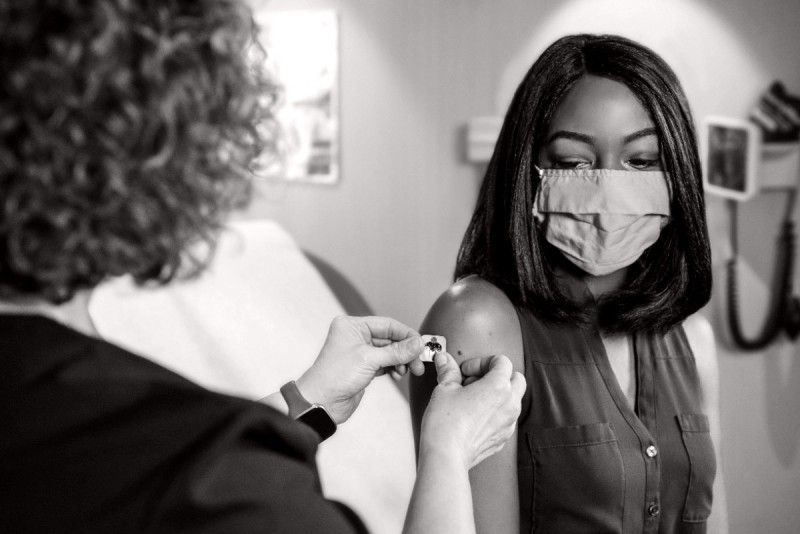 As Covid-19 vaccines across America become more and more accessible, many of our clients find themselves with an array of questions regarding their household staff. Can an employer request an employee receive the vaccine? Can a client in the middle of a job search ask to interview vaccinated candidates only? How can an employers help employees with the vaccination process? We've pulled together a list of the most frequently asked questions here. If you have any other questions regarding Covid-19, vaccinations and household staff, please don't hesitate to reach out to us directly.
For household employers, the recent vaccine developments bring up the question: can I require my nanny to get a vaccination? See Can You Require Your Nanny to Get a COVID-19 Vaccination? from our payroll partner, GTM Payroll Services for more information.
Find a Vaccine Near You
Los Angeles
The COVID-19 vaccine is now available in Los Angeles to all U.S. residents 16 and older. Please note that people who are 16 or 17 years old are only eligible for the Pfizer vaccine.
The Los Angeles Public Health website offers many ways to find vaccines near you – you can search by proximity, by appointment type, venue or vaccine offering.
Miami
Individuals 18 years of age or older who work or live in Florida may receive the COVID-19 vaccine. Proof of Florida residency is not a requirement to receive the vaccine in Florida but Individuals must provide a photo identification.
The Miami Dade website has many resources for finding a vaccine near you, including drive through sites (no appointment needed), available appointments, and even free Uber rides to vaccination venues for those in need.
New York
The COVID-19 vaccine is now available in New York to all U.S. residents 16 and older. Please note that people who are 16 or 17 years old are only eligible for the Pfizer vaccine. As of the writing of this newsletter, it has been announced that children ages 12-15 would become eligible as soon as this week.
Use this helpful site NYC Vaccine List to find available appointments – many sites also offer walk-in vaccinations for those over the age of 16. When possible, the site offers useful information like wait time and which vaccine is being offered.
Other U.S. States
Use Vaccines.gov to find appointments near any U.S. zip code.
London 
Not everyone is eligible for the vaccine in London, although it will likely open to more groups before the end of the month. Currently those age 40 and over, in addition to those with pre-existing conditions and certain jobs are eligible. Click here for details on eligibility in the U.K. You can find and book appointments on the NHS website.
CDC Recommendations for Employers 
View all CDC workplace recommendations here.
Consider steps to encourage vaccination, such as:
Allow employees to get vaccinated during work hours or take paid leave to get vaccinated at a community site.
Support transportation to vaccination clinics, such as paying fares for taxis or ridesharing services, ensuring employees can maintain social distancing. Check with your health department(s) about potential assistance, such as a mobile clinic or transportation support.
Some jurisdictions have screening requirements to ensure that only those who are eligible are vaccinated. Be sure to let employees know what they will need to bring with them to be vaccinated (employee ID badge or name tag, voucher, etc.).
Educate and help workers who are eligible for vaccination make their appointments through available channels.
Make sure employees know COVID-19 vaccine is provided free of charge. They should not be asked to pay any fee, including a vaccine administration fee, and cannot be denied vaccine if they do not have insurance coverage. Providers may bill their insurance plan or program for the administration fee if they have insurance.
Further Vaccine Resources
PBS: How to Talk to Kids About Being Patient for COVID-19 Vaccines
BBC: Covid-19 Vaccine Trials for Children – Your Questions Answered
Johns Hopkins: COVID-19 Vaccine – What Parents Need to Know