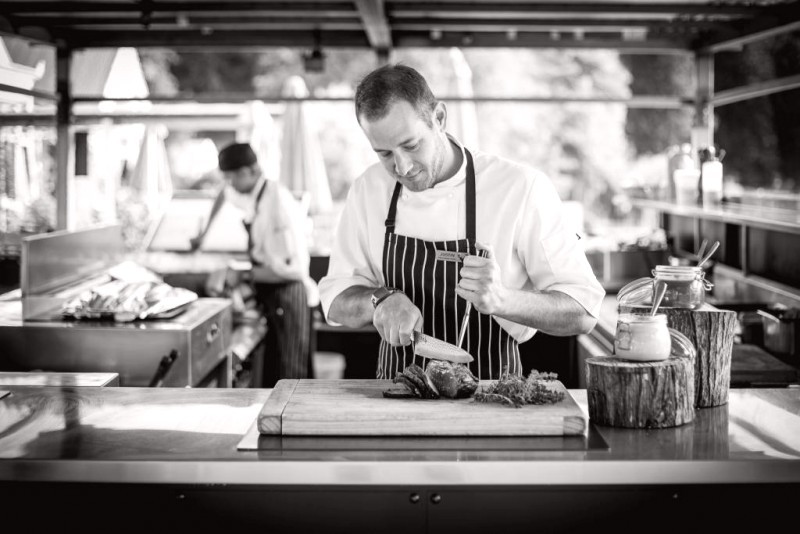 What is the difference between a private chef and a personal chef?
While equally qualified in food preparation and service, a private chef and a personal chef are two different positions in a home.
According to the American Personal & Private Chef Association,
"A private chef is employed by one individual or family full time, and often lives in, preparing up to three meals per day. A personal chef serves several clients, usually one per day."
What are the duties of a private chef?
A private chef's overall responsibility is to prepare meals for an individual or family. They may live-in with the family to provide on-call service or plan weekly meals according to a set schedule. A common schedule for a private chef is to work mid-morning to evening in the home preparing lunch, dinner and breakfast for the next day. A private chef will also be essential in planning any hosting event in the home and able to implement their expertise in meal planning and execution.
A private chef's specific duties may include:
Keeping informed of all food and sanitation rules
Menu planning based on dietary needs and preferences
Keeping kitchens clean and organized
Managing other household staff involved in food prep and serving
Stocking pantries and refrigerator
Preparing meals to be reheated by the family later
Planning and preparing any and all food and drink for events/gatherings in the home
Preparing healthy snacks that are easily accessible to the family between meal times.
Does your home need a private chef?
Private chefs work 3-5 days a week in one home for an individual or family for a long-term commitment, not for occasional or temporary needs. Busy professionals, individuals with specific dietary needs and families juggling multiple schedules are common households that employ private chefs. Full-time chefs are commonly paid an annual salary with benefits.
Consider the needs of your home when looking to hire a private chef. Do you entertain? Do you have any special dietary needs or favorite cuisines? Most chefs will specialize in a cuisine/s and can offer authentic tastes and experiences. Are there children in the home that may need special meals? Chefs that can anticipate younger palettes and adjust without compromising quality or health are invaluable.
One of the top benefits of hiring a private chef through British American Household Staffing is knowing that your new chef will have years of experience in high net worth and formal homes. Our chefs are all top-of-the-line and understand proper decorum and measures that are needed in your family's setting. They will be able to discern your needs and will follow a strict guideline based on your requests, or will experiment with a variety of cuisines if that is what you prefer.