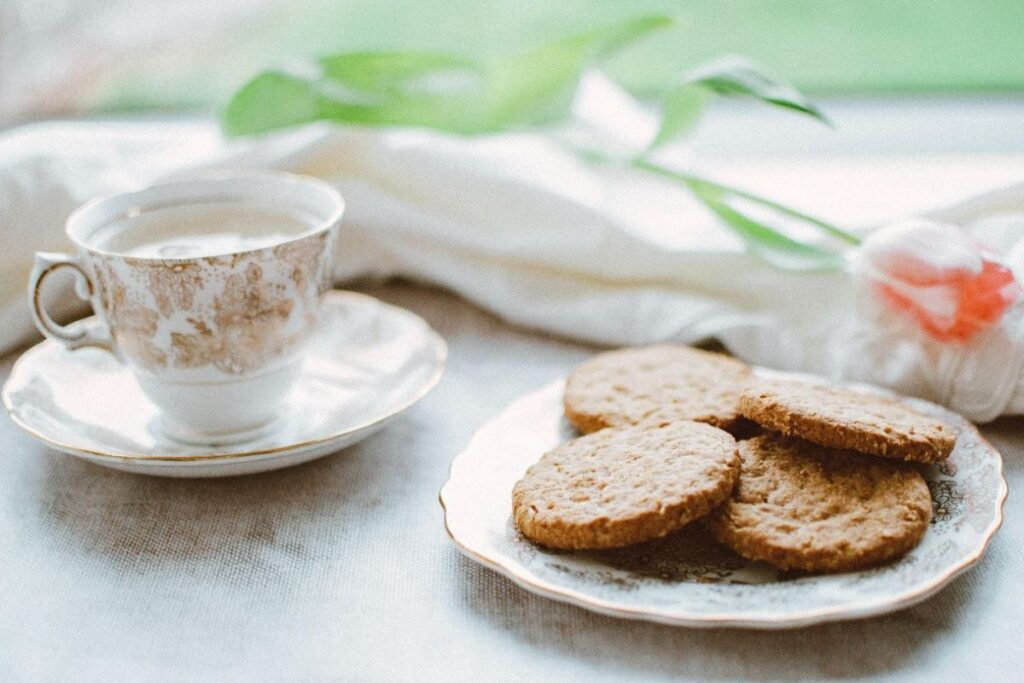 While traditional British afternoon tea is served year-round, we especially love hosting tea parties in the spring and summer months. This week, we've gathered our favorite places around the world to enjoy tea time followed by suggestions to help you host your own child-friendly tea party this season. Cheers!
Getty Villa, Los AngelesFor those in Los Angeles, we love the Garden Tea at the Getty Villa. Enjoy afternoon tea Thursdays and Saturdays 1–3 pm in the Founder's Room featuring a seasonal menu (often highlighting herbs grown on the premises) overlooking the lush gardens. Expect classics such as cucumber sandwiches alongside their own flavor combinations, such as prosciutto and Brie with basil and house-made pear jam on brioche.
The Russian Tea Room, New York Steps away from Carnegie Hall, you'll find the iconic Russian Tea Room. Set among deep red booths and portraits on the walls, the establishment has several options, including a traditional tea, a children's tea menu, as well as gluten-free and vegetarian options. Sip on tea or champagne while enjoying smoked salmon blinis, curried chicken salad sandwiches, and caviar.
The Diamond Jubilee Tea Salon at Fortnum & Mason, LondonHere you can select between afternoon or high tea, both served daily at London's classic Tea Salon. For afternoon tea, you'll enjoy finger sandwiches, scones, and pastries – you can even add on a specialty tea tasting with their trained tearistas. For high tea, start with a glass of champagne or sparkling tea followed by a hearty menu of elegant choices, including sole with champagne cream, Welsh rarebit, and Beef Wellington.
The Plaza, New YorkA list of the recommended afternoon teas would not be complete without mentioning Eloise's favorite haunt, The Plaza Hotel. Since 1907, the hotel has been host to countless high profile guests and was even home to home to architect Frank Lloyd Wright at one point. Under a glass ceiling and surrounded by trees in the Plaza's Palm Court, enjoy classic tea sandwiches alongside decadent favorites, such as foie gras and caviar. Children will enjoy the hotel's Eloise Tea which offers a selection of playfully presented tea sandwiches, scones, pastries, and even cotton candy.
The Peninsula Hong KongOpened in 1928, this location is the flagship property of The Peninsula Hotels and is renowned for its daily teatime. Between 2-6pm, stop in for a decadent British tea accompanied by live classical music. Be sure to ask about the hotel's exclusive "Fly and Tea" which features a private 18 minute helicopter tour followed by teatime.
Rosewood Bermuda Known for its pink sand beaches and clear waters, Bermuda is a British island territory and observes many traditional British customs, including afternoon tea. Many of the hotels on the island offer traditional tea in the afternoon to their guests and they are almost all excellent – open only to guests and members, the tea at Coral Beach & Tennis Club is one of our other favorites on the island. However, the afternoon tea at Rosewood Bermuda stands out not only for its well-prepared foods but for the ambience and views – there, you'll enjoy a selection of sandwiches, sweets, scones, and clotted cream in the gorgeous conservatory overlooking the ocean. Tip: Recommendations are almost always required for afternoon tea. Call ahead to avoid disappointment.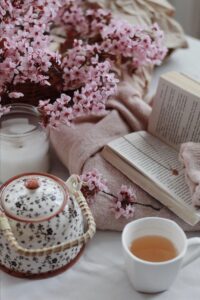 High Tea vs Afternoon Tea
High tea is not a fancy or formal tea, as many people assume. Delectable scones, tea sandwiches, and cakes are the hallmark of an afternoon tea, which is served in midafternoon. A high tea, however, includes much more substantive fare, such as meat, fish, and egg dishes, as well as breads and desserts, and is offered in the early evening. Think of it as a light supper served with tea.
Afternoon tea, also known as "low tea," is most often taken at a low table, like a coffee table in the sitting room before a warm fire. (Of course, it can also be served at a dining table.) High tea gets its name from its tendency to be served at a high table, like a dining table or high counter, at the end of the workday. Whether you choose to serve a more luxurious tea or plan a heartier meal, both are lovely ways to savor teatime and to entertain your guests.
Read more on TeaTime Magazine. 
Children's Tea Party 
When planning a children's tea party, there are plenty of places to look for inspiration – we love this article from The Spruce and this nostalgic children's book is full of fun, themed tea party ideas. Here are a couple of our favorite tips and recipes for your next celebration.
Set the Table.For younger children, you might select a tea set made specifically for children, such as this ceramic set. For older children, we love selecting a whimsical set that will last long term, such as Mackenzie Child's colorful tea set. We also adore Williams Sonoma's playful black and white Alice In Wonderland set and Wedgewood's butterfly pattern. Whether you're expecting guests or hosting just for one or two, you might fill the extra chairs with teddy bears or beloved dolls. We love adding fresh flowers and fun touches to the table, like this Meri Meri Laduree Paris Macaron Cart Centerpiece. We think these pink floral crackers full of crowns and little gifts would make the perfect addition to the table. If you're in need of a three-tiered serving stand, we think Wedgewood's Royal Albert 100 Years 3-Tier Cake Stand-Bouquet is perfect for the occasion.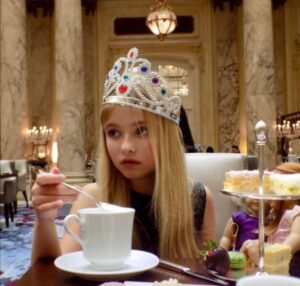 Create the Menu Together. The menu can be as simple or as elevated as you and your children would like. First select 3-5 tea sandwiches that appeal to all at the table, depending on the number of guests. We recommend sticking with a couple basics, like cucumber and cream cheese or turkey and mustard, then adding in a couple that require more prep, like chicken or egg salad. Elevate any sandwich, even a peanut butter and jelly on white bread, by using a fun cookie cutter to shape the bread. We use fluted biscuit cutters for traditional round sandwiches but for something more playful, we reach for our Peter Rabbit cookie cutters or this adorable little teddy bear face. For dessert, pick up some petit fours at our local bakery or bake these raspberry jam thumbprint cookies.
Try Something New 
Harney & Sons: Organic Ginger TurmericMariage Frères: Yin Zhen and Flowers White TeaThe Art of Tea: Dark Chocolate Peppermint TeaThe Art of Tea: Rose Black TeaFortnum & Mason: ChaiPalais des Thés: Green Tea & Cherry BlossomHarney & Sons: Traditional Ti Quan Yin