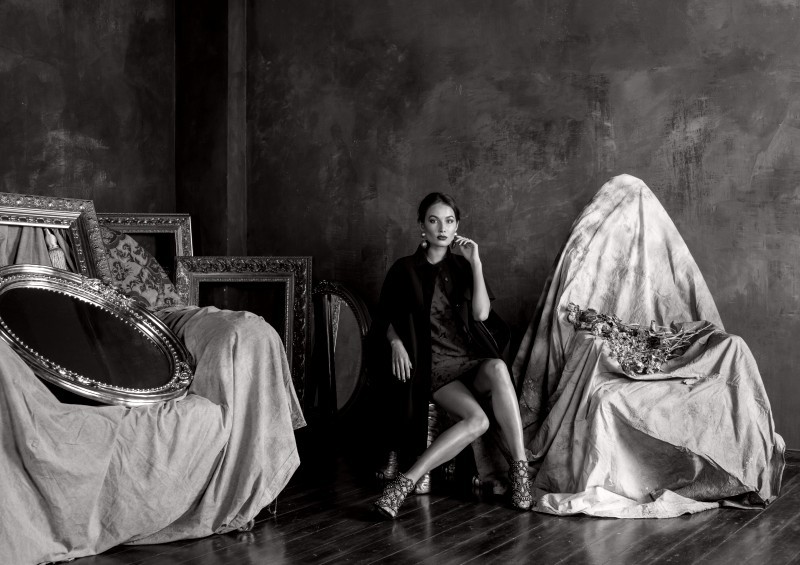 How can I manage an entire team of staff?
Hiring a team of domestic staff to work in your home is equivalent to starting and managing a small business. Having the right structure in place from the beginning will save you time and future headaches. Many large homes suffer from having a revolving door of staff and unorganized systems.
If you have recently bought a large home and you need to hire and structure household staff for the residence, you should strive to hire correctly in order to have continuity and stability.
What domestic staff should I hire first?
The best first hire to make is an estate manager or house manager, depending how large your residence or estate is. If you need 6 or more full-time domestic staff, hiring an estate manager is the best option. An estate manager typically manages three or more properties easily.
If you need less staff or you predict you won't need a full staff, hiring a personal assistant as your first hire is advisable. A good estate manager and personal assistant will have experience hiring staff and working with an agency.
There are many mistakes that can be made when first hiring staff. It is advisable to avoid mistakes at all costs so hiring a personal assistant or estate manager to do the initial recruiting and screening is key to starting off on the right foot. Butler/house managers or personal assistant house managers usually have experience working with a domestic staffing agency and hiring staff like housekeepers, chefs, chauffeurs, laundresses, nannies, baby nurses, etc. Housekeeper/house managers are the best option for training the lower level domestic staff, for example housekeepers, laundresses, domestic couples etc.
What domestic staff should I hire after I have hired an estate manager or personal assistant?
Once you have hired a personal assistant or estate manager it is important to listen to their advice and work together to structure the remaining hiring. You know your unique needs best and a qualified manager will know how to best meet those needs.
The chef may be your most important hire or the nanny if you have children. You may like no staff in your home in the morning or only have housekeepers clean on specific days. Your schedule and salary ranges will dictate what staff you can hire. For example, if you want all of your housekeepers to finish by 3pm they will need to start around 7am. Your estate manager or personal assistant should advise you on the schedules that encourage the highest quality staff to work in your home.
See more: Need to rectify internal problems with domestic staff? How top-down hiring creates lasting success.
What about the legalities when hiring domestic staff?
Again, the personal assistant or estate manager should know all the legalities when it comes to contracts and hiring domestic staff. It is imperative you structure payroll and schedule correctly to avoid any legal issues moving forward.
A benefit of working with an agency like British American Household Staffing is having our knowledge and networks at your disposal. Our expert recruiters will be able to advise you on schedules, payments, and put you in touch with lawyers who work specifically with domestic staffing hiring structures.
Each state has different laws but unlike the UK, all US states dictate domestic staff are non-exempt, which means they are paid hourly and are given an overtime rate after a specific weekly cap. This cap and rate differs state-to-state. Certain payroll companies, like GTM, set up domestic staffing payroll legally and correctly. According to the Fair Labor Standards Act (FLSA), you must pay at least minimum wage for every hour worked and overtime for every hour over 40 worked for live-out employees.
Be sure to consult your accounting team when working out the details.
See More: 5 Common Legal Mistakes You Want to Avoid When You Hire a Domestic Staff
What are the most important qualities to hire in domestic staff?
When considering potential hires to work in your home, these three qualities should be easily recognizable in a candidate:
Experience with excellent, glowing verifiable references
Work ethic. Check with the reference but have your estate manager structure questions specifically to test work ethic, for e.g examples of how they did more than their job description, what work-related attributes they have they are proud of.
Being a team player. Some domestic staff members work well alone and badly in a team. Anyone you hire must have experience working in  team and the reference must emphasize how well they worked with the others. One bad apple often destroys the bunch.
When you work with British American Household Staffing, every candidate you meet will be thoroughly vetted, experienced, and knowledgeable on quality service. When you meet a potential hire for the first time, the most important thing, is to gauge their personality and temperament and compare it with your family and household.
See more: How to Hire the Right Domestic Staff
If you need guidance on hiring domestic staff, contact us to arrange a consultation.