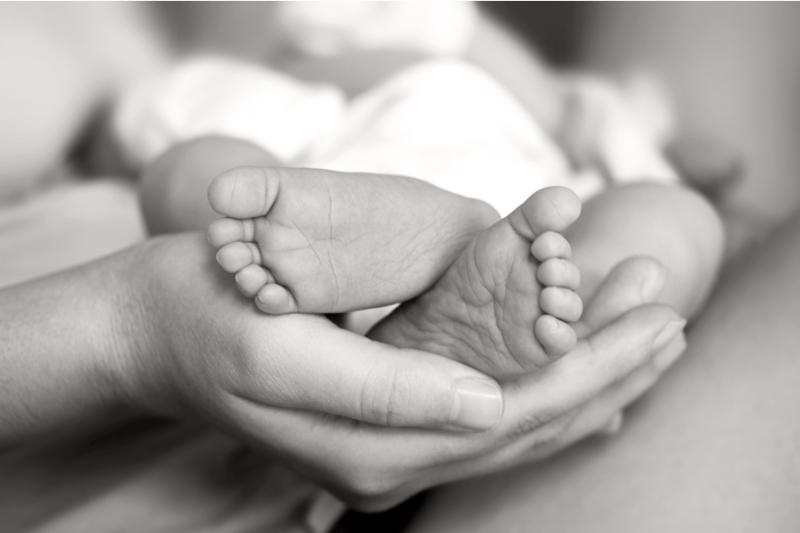 What is a newborn care specialist?
A newborn care specialist (NCS) is a non-medical professional who comes into the home when the baby comes home from the hospital. They generally assist parents from a few weeks up to several months in all aspects of newborn care and provide overnight, daytime, or 24-hour care.
How soon should I book my NCS?
We recommend booking as soon as possible, as schedules can fill up quickly. Best practice is to book when your doctor confirms your due date.
What if I already had my baby and have an immediate need?
No problem! We are generally able to fill emergency or last minute requests for families.
How long should I book my NCS for?
We recommend at least 2 weeks of care. However, some families will request services for up to one year. Once you no longer require a NCS and would like a nanny, please contact us about our nanny placement services.
What if I don't know how long I want to keep my NCS?
We suggest putting a range. We only require that you fulfill the minimum amount of time that you specify on the contract. In most cases, you are able to extend past what you've written on the contract, especially if you are able to give 1 to 2 weeks' notice.
What type of screening process do your newborn care specialists go through?
All of our newborn care specialists are asked detailed questions regarding their knowledge about child development, infant safety issues, scheduling, and breastfeeding. They must pass a nationwide criminal background check that includes social security verification. We call their personal and professional references and make that information available to you. All of our specialists must have current CPR and a minimum of 3 years' prior experience with infants. They also have various certifications and attend trainings that cover different aspects of newborn care.
Can I meet the NCS that you match me with before she starts the job?
Specialists are happy to meet if there is time between their assignments. However, if there is not an opportunity to meet her before she begins working, you can speak extensively with her over the phone or Skype and call her references before committing to that NCS and before being charged any application fee.
Do you have specialists who have experience with multiples?
Yes. Many NCSs will specialise in working with a particular populations, such as twins and triplets.
Does "Baby Nurse" mean they have an actual nursing license or degree in nursing?
You may see newborn care specialists referred to a "baby nurses" which denotes a background in nursing. While a specialist may be a CNA, LPN, or have experience working in a hospital's infant care, it is not a requirement for the role. Newborn care specialists will have a certification from a professional newborn care or NCS organization. Their focus is to provide non-medical care for your baby.
How does a NCS benefit breastfeeding moms at night?
They will bring the baby to the mom for all feedings. When mom is done feeding, the NCS will take the baby and care for its needs until the next feeding, allowing mom much needed rest.
What is the NCS NOT required to take care of?
Your newborn care specialist will not cook, clean, or do household chores. She is only responsible for the baby's complete care along with duties pertaining to the baby such as laundry, cleaning bottles/breastfeeding supplies, and keeping the nursery stocked and tidy.
Will my NCS help my older child adjust to the new baby?
While the NCS is not responsible for caring for any of your older children, she can help them adjust to having a new sibling in the home.
If my baby arrives on a different date than I wrote on the contract, how will I know my NCS is available for me?
We encourage all NCS placements to include the specialist being on call two weeks before and two weeks after the estimated due date.
How do I begin the process of booking a NCS?
Connect with your local office to speak with a recruiter that can answer any questions you have and begin assessing your needs to match with the right newborn care specialist.
How is the NCS paid?
The family is responsible for paying the NCS directly at the end of each week based on the number of hours she is there. This will be laid out in writing prior to the start date.
Do I need to pay taxes on my NCS?
A NCS is considered an independent contractor. Based on your own state's rules she may be required to receive a 1099. Find more information about tax and labour laws for household staff.
What accommodations are required for the NCS?
For 24-hour care the NCS will sleep when the baby is sleeping. For overnight shifts, you can request the NCS to stay in the baby's room or you can choose to provide the NCS with a separate living space with a baby monitor where she can read, work on the computer, or watch TV after her other duties are finished and the baby is sleeping.
Am I required to provide the NCS with meals?
With 24-hour care it is required to provide the NCS with food. For overnight care, it is not required, but if you would like, you can have snacks and drinks available.
Do I need to pay for my NCS's travel expenses?
Finding the right newborn care specialist for you may mean hiring from out-of-state. The client is monetarily responsible for round trip transportation if the NCS is coming from another state. Some specialists will also travel to your home by taxi, metro, or ferry and will request reimbursement for these fares. Again, this will be laid out in writing and agreed upon by all parties prior to the start date.
Should I tip my NCS?
Yes, tipping your newborn care specialist or baby nurse is customary but not required. Between 10%-15% of the total job assignment is standard.
When I'm using 24-hour care when does the NCS sleep?
The NCS will sleep when the baby is sleeping. She will also be allowed a 4-5 hour break per each 24-hour period in which she can decide to sleep or leave the premises.
Will the NCS put my baby on a schedule?
The NCS will fit into the plan that you want for your baby. Specialists are trained to establish structure early on and adhere to an infant's natural schedule. When we are in the process of matching you with a specialist, we will discuss the type of care that will be the best match for your family.
Can I have the NCS travel with our family on vacation?
Yes. All expenses for food, travel, etc are the responsibility of the family.
Can someone purchase services as a baby gift for me?
Yes. Family or friends can purchase gift certificates for you. However, the family using the services in their home is required to fill out the application.
When my NCS is finished and I have a nanny starting, can the NCS train my new nanny?
Yes, if schedules permit it is a good idea to have the newborn care specialist train any nannies coming on board as the NCS will know your child's care best.
Does my NCS get any days off?
Yes. This varies depending on how many hours the NCS works each week and will be agreed upon before the start date. Please refer to the contract for more information.
If my NCS has a day off, can I have someone fill in for her?
Sometimes. This is not always guaranteed and depends on how many of our NCSs are working at the time you need a fill in.
Do NCSs work on holidays? 
Yes, some NCSs will work on holidays. If needed, this should be outlined in the initial conversations with your recruiter in order to focus on specialists that will be able to work the desired schedule.
When NCSs work on holidays, do they get paid time and a half?
Yes, the NCS should be paid time and a half for the following holidays:
Labor Day, Thanksgiving, the Friday after Thanksgiving, Christmas Eve, Christmas Day, New Year's Eve, New Year's Day, Memorial Day and July 4th.
Contact our office to speak with a recruiter and find the right newborn care specialist for you and your growing family.