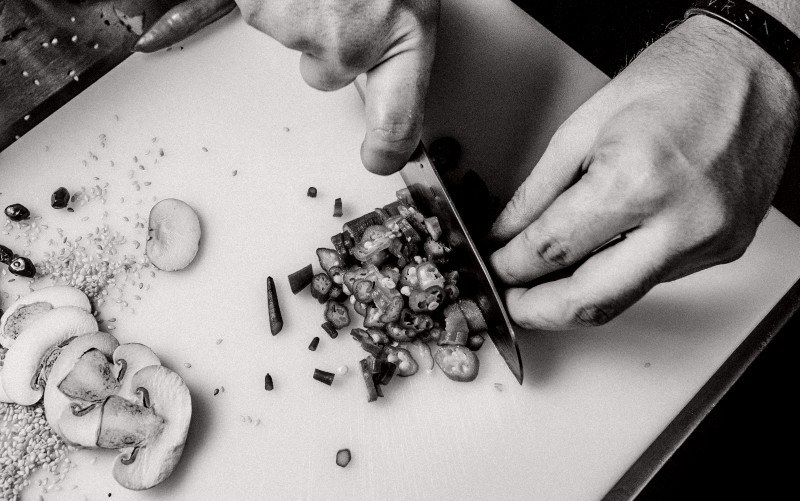 By Anita Rogers 
The number of families employing private chefs has grown in the last decade. What was once considered an expendable luxury is becoming more and more popular and integral to supporting busy families. For most, the convenience and support of having a private chef, as well as the health benefits, more than outweigh the cost.
What are the different kinds of chefs a family or individual can hire?
A chef can work three basic schedules:
1. A full-time chef will work 5 days a week preparing and serving lunch and dinner (and sometimes breakfast for the next day).
This option is the most expensive. The cost would depend on the amount of people the chef is cooking for and the area they are working. In NYC, for example, a full-time chef can cost between $120,000 to $200,000 a year, often with health insurance or other benefits offered.
2. A part-time chef will work preparing either lunch or dinner and serving or just preparing these meals.
This option is usually based on a day rate, whether it is two meals a day or one, and for how many people. Rates average between $400 and $600 a day, rarely with health insurance.
3. A chef who prepares meals in their own kitchen and brings the food to the family or individual's home and stocking the fridge.
This last option is the most economical as this is based on an hourly rate, ranging from $60-120 an hour. Busy working parents will often choose this option as it allows both professionals to save the time spent on grocery shopping, preparing, and cooking.
What kind of diets do chefs cater to? 
There are many dietary requests given to chefs. Some personal chefs can manage all of these requests well, but many will specialise in a particular style or diet. Diets and cuisine specialties may include:
Vegan
Vegetarian
Paleo
Keto
Low carb
Low fat
Low salt
Gluten free
Dairy free
Low salt
Non processed, fully organic
Greek
French
Italian
Austrian
German
Farm to table
Asian
American
Many chef schools, like the Culinary Institute of America (CIA) or Cordon Bleu will teach general courses but have the trainees specialise in a type of cuisine. Cordon Bleu, for example, is centered around French cooking and considered the king of all cuisines.
Some chefs, especially yacht chefs, have had to master Asian, French, American, and Mediterranean. This is out of pure necessity as yacht crew usually follow a captain on many charters of very different types of clients and the requests run the gamut. Yacht chefs are a popular hire for higher end estates or residences as they can cater to large crowds, fulfil almost any request and work long hours, which is often required for large dinner parties. Estate families often hold frequent events and parties and they will often have two or three chefs who cover the week.
Specialty diets have become one of the most popular requests over the past decade. With the new research on diets and weight control, low carb and high fat diets such as Paleo or Keto have proved successful. Recent research into autism, allergies, and ADD has shown low sugar and gluten free diets can help with underlying issues, especially in children. Sometimes a chef will cook gluten free for one child, sugar free for another, and full fat, low sugar for one or both of the parents.
Vegan diets are very popular and more families are requesting a diet consisting of fully non-processed food. A qualified chef will know how to provide balanced nutrition while adhering to vegan restrictions.
Farm to table is also very popular, and this diet is based around seasonal, organic, fresh produce and involves working with specialty butchers, markets, milling flour for homemade bread etc.
A personal chef job description is never easy, no matter what schedule or type of chef is required. The benefits can be enormous and certainly make up for the cost:
Weight loss
Minimizing risk of diabetes and some cancers
Helping manage autism
Managing hyperactivity in children
Sleep improvement
Time saved that would have been spent shopping, preparing, cooking, and serving
If you want to improve your eating habits, your family's eating habits, if you want to save time and enjoy delicious dinner, or if you love to entertain regularly, consider hiring a personal chef. We at BAHS truly believe the benefits far outweigh the cost.
If you are thinking of hiring a personal chef or would like to discuss your needs and options for hiring, please contact our office.