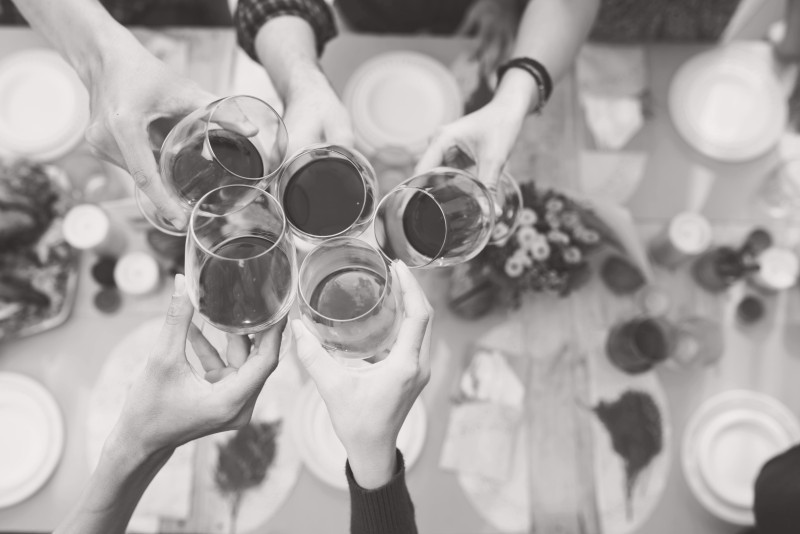 During these difficult times, when many of us find ourselves preoccupied with children's daily schedules, working from home, and worrying about future plans, it is easy to forget to make time for ourselves and for our partners. The British American Household Staffing team has put together a list of suggestions to help adults unwind and indulge after the children have gone to bed, either alone or with a loved one.
If you missed last week's list of educational online resources for children of all ages, including virtual storytime and at-home science experiments, click here!
An Evening at a Piano Bar or Opera House
Cultural events have never been so readily available online which makes it the perfect time to set aside an evening for a free date night at home. We suggest taking in an opera at the Met, a ballet at Paris' Palais Garnier or a classic black and white movie offered free online from Turner Classic Movies. For a livelier option, East Village's historic piano bar Marie's Crisis is live-streaming performances by the bar's pianists each evening from their homes. Join the free Facebook group to take part. We recommend pairing your night with a speciality cocktail – try one created by an artist, writer or musician, such as Leonard Cohen's Tequila based drink or Alfred Hitchcock's White Lady. If you find yourself with limited ingredients, take a look at Forbes' list of cocktails that can be made from common kitchen staples.
Treat Yourself to Dinner from One of America's Best Restaurants
Some of the country's top restaurants are now offering takeout and delivery options. Many have created lower cost takeout alternatives to their usual in-house menus. San Francisco's Atelier Crenn, the French restaurant boasting 3 Michelin Stars and the 2016 award for best female chef, is offering 3-course takeout selections starting at $38 per person. In NYC, some of our favorite restaurants, including SoHo's classic Balthazar and Flatiron's upscale Mexican restaurant Cosme, are now delivering. Note that Google Maps has updated its service to highlight restaurants that are currently offering takeout and delivery so you can be sure to find an excellent option near you.
Virtual Wine Tasting
Many of the world's top wineries from Napa Valley to Bordeaux are now hosting virtual wine tastings and happy hours. Oregon's Evesham Wood offers packages that include a selection of wines shipped directly to your home along with a private Zoom meeting with the sommelier to walk you through the tasting and answer any questions. Sonoma County's Inman Family features a "Meet the Maker" happy hour online; the vineyard will send you a 3-pack of a wine of your choice and an invitation to an intimate virtual happy hour with the wine maker and other wine enthusiasts.
Don't want to wait for your bottle to arrive? Caroline Conner of France's Lyon Wine Tastings offers free virtual tastings and discussions – just reserve your spot and message her what you'll be drinking ahead of time and she will work it into the conversation! Whatever bottle you choose, we recommend pairing it with a delivery of cheese from Murray's or Artisanal Cheese (both ship to all of the U.S.).
Bring a Professional Chef into your Kitchen
With The Chef & The Dish, a professional chef will Skype into your kitchen to walk you through a private cooking class of your choice. With options ranging from homemade ravioli  to New England clam chowder to hand rolled sushi, there is sure to be something for every taste.
Salsa Dancing at Home
As more and more industries adapt to the current situation, it is now possible to learn almost anything at home for free, including salsa dancing and swing dancing right in your living room.
Don't Forget to Laugh 
In need of some levity? There are plenty of online options from comedy clubs offering nightly livestreams, such as Eastville Comedy and Caveat, to pre-recorded offerings, including 92nd Street Y's hilarious conversation between Bill Hader and John Mulaney.
Learn to Make Cocktails with Award Winning Mixologists
Take a Mixology Master Class with James Beard honoree Lynnette Marrero and Ryan Chetiyawardana, the founder of London's Dandelyan, named the World's Best Bar in 2018. The class covers the basics, plus the bartenders' philosophies and tips on specific recipes. Additionally, your ticket gets you free entry into all of Masterclass' offerings, from storytelling with David Sedaris to tennis with Serena Williams.
As always, we're here to assist with all your household staffing needs during this challenging time. Both childcare and cleaning professionals are considered essential workers and we have implemented strict protocols to make sure your family is as safe as possible. Contact us today to learn more.