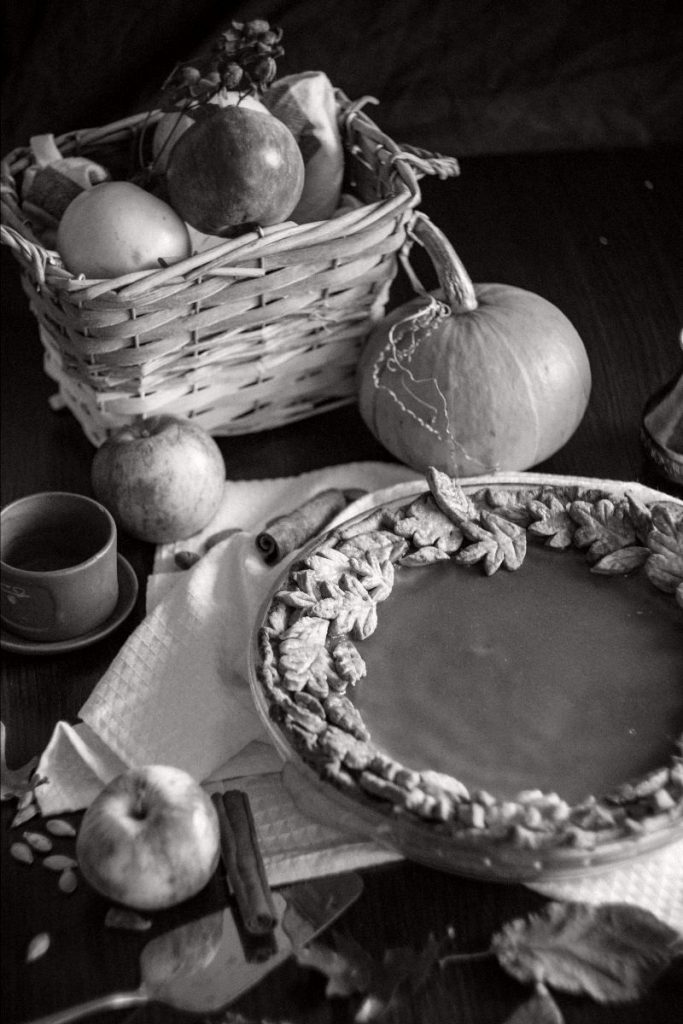 As with most celebrations this year, Thanksgiving will look a little different in 2020. The team here at British American Household Staffing has compiled a list of ways to make this year's holiday a little extra special, while still remaining safe. No matter what you decide to do, make sure you book ahead as many restaurants and hotels will book up soon.
Order In From Top Restaurants 
If you're not up for cooking this year, consider treating yourself to a Thanksgiving feast from one of America's best restaurants. For those on the East Coast, Daniel Humm's famed Eleven Madison Park (named #1 World's Best Restaurants in 2017) is offering a full Thanksgiving dinner for pickup this year. Available in two sizes, 4-6people or 8-10 guests, the meal includes turkey, six sides and dessert, plus optional add-ons, such as wine, cocktails or caviar. Be sure to order early as it will certainly sell out; there are pick up locations in New York City, Brooklyn, New Jersey, Westchester, Connecticut and the Hamptons. Another great New York option is Jean-Georges' Thanksgiving meal; the chef is offering several different luxurious Thanksgiving menus for pickup from his various restaurants, including The Mercer Kitchen and Jean-Georges (dine-in options also available). In Los Angeles, the Beverly Hills Hotel will be offering pickup of a full, traditional Thanksgiving dinner or select items à la carte to supplement your home cooking. For a more varied meal, consider Eataly's Thanksgiving pickup and delivery menu, featuring cheese platters, fresh pasta, quiche, seafood, and, of course, a variety of turkey options. In San Francisco, stop by Wayfare Tavern to pick up a full holiday meal, including turkey, shrimp cocktail and multiple sides. For those across the pond in London looking to celebrate Thanksgiving, consider a decadent but non-traditional dinner of steaks, whipped potatoes and creamed spinach from Smith & Wollensky. Alternatively, put together a sampling of fresh and unusual foods from Hide's At Home menu, featuring Yorkshire duck, foie gras parfait and roast scallops.
Decadent Desserts
For the perfect sweet ending to the evening, we suggest ordering in one of our favorite holiday desserts. Dominique Ansel now ships many of his famed desserts across the country, like the salted caramel apple pie. Place your order soon as they often sell out; in fact, the Thanksgiving Bourbon Pecan pie is already sold out but we recommend keeping an eye on the website as they may restock. This autumn, Milk Bar has brought back it's popular Pumpkin Dulce de Leche Cake and is now shipping it nationwide. Positive Bakes offers gluten-free and vegan treats, available to ship to all of the U.K. and U.S. London's Crème cookies are now shipping across the United Kingdom; choose from classics like chocolate chip to surprisingly addictive flavors, like white chocolate miso.
Wine For a Good Cause
If you're interested in trying some new wines this holiday season, consider supporting local businesses, restaurants or charities at the same time. Many local restaurants are selling wine by the bottle as a way to supplement their income during this time. Even small gestures like calling your local wine store and placing an order for curbside pickup can help small businesses sustain themselves during this time. Small wineries that usually rely on tastings, visitors and other programs that are restricted due to COVID are finding inventive ways to sell online. The Cork Report has put together a list of boutique wineries offering specials during the pandemic and Visit Napa Valley compiled a similar list for the West Coast.  We also love ONEHOPE; the Napa Valley winery offers a wide selection of bottles and bundles, and a percentage of every purchase is given to charity. The site's current fundraiser donates 10% of every purchase to children with special needs; due to the pandemic, children with special needs are facing both school closures and disruptions to their in-person therapy sessions, and many need extra support during this time.
Getaway Safely
Since large family gatherings are not an option for many this year, it may be a good time to go on a holiday trip with immediate family, if it is safe in your area to do so. For East Coast families, we love The Sagamore in the Adirondacks for a trip this time of year. Set on Lake George, your family will enjoy viewing the fall foliage, roasting s'mores over campfires, making gingerbread houses, skiing and, of course, a full turkey dinner. On the West Coast, we love The Ritz Carlton Bacara, Santa Barbara; the hotel offers various Thanksgiving dinner options, plus socially-distanced holiday activities for the whole family, including candle making, holiday card decorating, yoga and hiking.
Further Thanksgiving Resources
Information on this year's Macy's Thanksgiving Day Parade
PBS' Thanksgiving Resources for Parents of Young Children
Food Network's Kid-Friendly Thanksgiving Recipes
List of Charities that Fight Hunger
As always, we're here to assist with all your household staffing needs during this challenging time. Both childcare and cleaning professionals are considered essential workers and we have implemented strict protocols to make sure your family is as safe as possible. Contact us today to learn more.