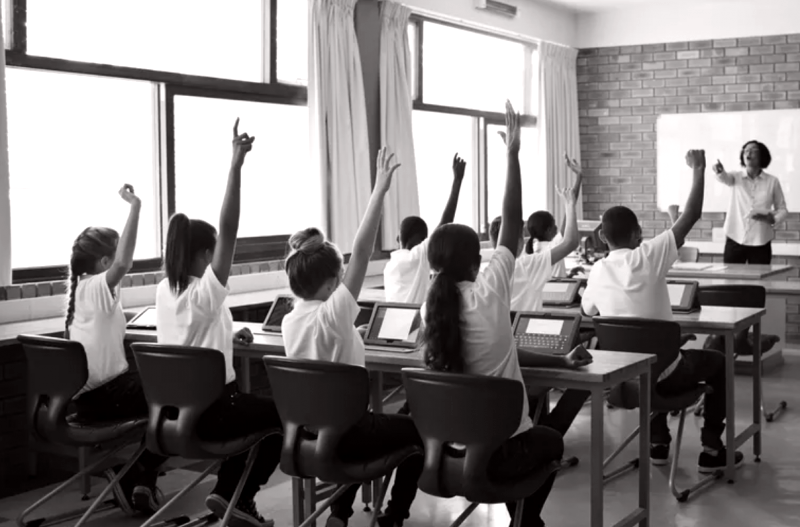 Public schools here in New York City will close entirely from today as a result of the rising COVID-19 test positivity rate reaching 3 percent, Mayor Bill de Blasio announced on Wednesday.
With Governor Cuomo echoing his comments in a heated press conference on Wednesday evening, it's no wonder we saw reporters voicing their confusion about the ever-changing rules and regulations.
Just as the schools had reopened and we braved the cold weather to send the kids back to their classrooms, the universe declared "PLOT TWIST" and we are now once again left wondering what on earth to do now we are back where we started.  New Yorkers are tough and we rally together to slow the spread of this virus but parents wish there was one decisive ruling when it comes to school closures.
When asked for a timeframe on this  'de-ja lockdown', Mayor De Blasio would not say. However, he then stated that the schools would not reopen before the week after Thanksgiving and then proceeded to hint that further restrictions on city life were 'coming' and 'coming soon.'
This all too familiar tune was once again sung to parents and comes after Mayor de Blasio delayed a return to in-person learning twice this fall as union leaders objected to the lack of health measures protecting teachers, students and staff from coronavirus.
So, here we are thinking we had seen a dazzling light at the end of this 2020 tunnel just in time for the holidays. Only to find that we rejoiced far too soon! And now? We wait – until further notice.
Although we all know the stop of the spread is of paramount importance, many families are dreading the return to remote learning and having to now juggle childcare with their jobs with a safe and steady strategy.
Parents flocked to social media to vent their frustration, upset and shared confusion at what they were meant to do next.
With stores, bars, restaurants, gyms and offices now re-opened, many of us have made it back into real clothes and out to the real world after months of Netflix-binging, sweatpants-wearing hibernation.
So now what?
The schools could be closed until the end of the year. And with the equilibrium over the last 8 months taking more twists and turns than the Coney Island Cyclone, is it any wonder we are beginning to feel sick and want to get off this hideous ride to find our balance again.
I ask my friend who has two children under the age of 10 how she's managing to remain so calm and composed throughout this.
Her answer – A live-in governess.
"It was in June that I decided enough was enough. My husband and I were having to work from home and the kids were climbing the walls in search of their usual learning activities. We tried Zoom lessons but we felt there was something missing without that in-person interaction. Our youngest would drift off and when the WiFi connection isn't on your side, the learning becomes a frozen farce of everyone talking at once or not at all! Our governess joined our home at the start of the summer and we've never looked back. It's given us the space to do our work and the kids absolutely adore her. We are all safe and healthy and it's consistent which is what matters the most" she concludes.
"While the news is showing the world outside falling apart, our home actually feels like it has fallen into place.  And that's thanks to British American Household Staffing."
At BAHS we continue to make our top priority the health, safety, comfort and happiness of our employees and clients.
We are constantly working to maintain safety measures in efforts of preventing the spread of COVID-19 and providing the utmost care in line with government guidelines.
Our agency is fully devoted to ensuring you and your family are given the most safest practices and protection for your household and happiness.