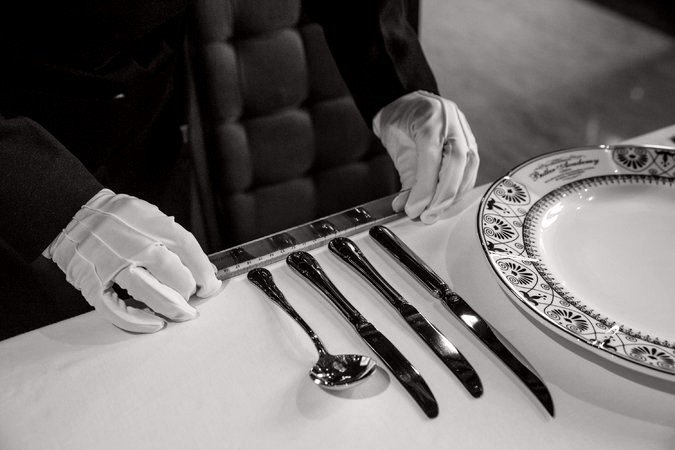 House managers and estate managers are both impressive positions responsible for the daily running of an estate. Their roles, at times overlapping, contain very different individual tasks and require an array of very different skills and responsibilities.
Here at British American Household Staffing we are more than happy to break it down for you to simplify the two roles.
Estate Manager
An important role who oversees all the house managers and is the primary contact for the principals.
Estate managers are in a strong position of leadership and are responsible for overseeing the domestic staff. They also oversee and manage the many services taking place in and around the homes of the estate.
An estate manager's focus is securely on the bigger picture, making sure that each home runs consistently and efficiently. They are expected to have strong communication skills and a strong assertive presence leading those around them and setting the tone for the work environment.
An estate manager is not only the head of the household but also the eyes and ears, making sure the house managers and other household staff are collectively following the policies and procedures to run a tight ship in the home effectively.
We are a domestic staffing agency with a meticulous strategy for finding the perfect fit for your household, whether you're looking for a live-in nanny, a housekeeper, a butler, estate manager or house manager. You need it, we have it!
House Manager 
Under the supervision and direction of the estate manager, the house manager is responsible for running the day-to-day details of the homes, managing the housekeepers and then reporting to the estate manager.
A house manager's role, similar to a butler, is to be responsible for managing the other staff and the maintenance of your estate. They closely manage vendors who perform various duties both in and around the property.
Duties performed by the house manager may include understanding the operation and maintenance of the equipment used throughout the estate, providing hands-on expertise with type duties. This is all encompassing and includes tasks from window cleaning to gardening.
House managers will be expected to have strong communication skills as they will be dealing with tradespeople, employees, and daily services being brought into the household and on the premises.
So, to conclude, both positions oversee the daily running of your estate, but their job description contains very different tasks and requires parallel yet separate skills.  Which position to hire is completely down to the finer details of your lifestyle, from your work schedule to the household size and the quantity of requirements.
BAHS can advise and orchestrate the perfect blend and amount of team members needed to make life run smoothly for you. Contact our office today to be connected with a recruiter and begin your search.