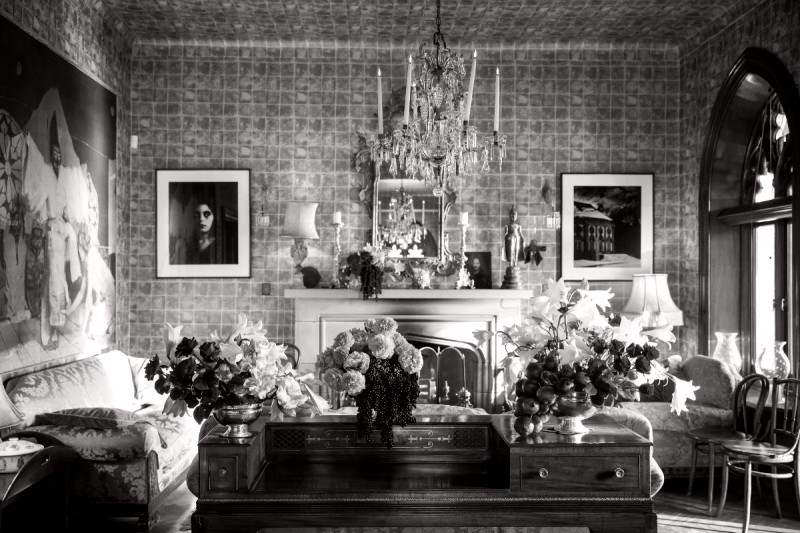 As we enter 2021, many families are reassessing their home staffing needs. The pandemic has changed the way we do nearly everything, including staffing and household structuring. What worked pre-COVID may no longer be suitable with changes in schedule, location, and lifestyle.
Here at British American Household Staffing, we have experienced a huge increase in families searching for specific types of staff as of late, particularly childcare and learning support, newborn specialists, housekeepers, chefs, and temporary/travel staff. We understand our clients' needs are changing rapidly and we are working hard to meet growing demand. We have top quality staff in every state in the U.S., as well as across Europe, the U.K., and Switzerland. For families who are uncertain what type of staff is right for them at the moment, we offer home assessments and property visits.
For those expecting pandemic babies, please rest assured that we work only with the highest quality maternity specialists, both British and non-British, and many are ready to begin working immediately. However, we are experiencing unprecedented demand, particularly for newborn care, so we recommend starting your search as early in the pregnancy as possible.
As always, we're here to assist with all your household staffing and educator needs during this challenging time.
Contact us about your hiring needs.
Nannies and Private Educators
As we enter England's third lockdown, including school closures for most students, as well as changing restrictions across Europe and the U.S., many families are seeking additional childcare, particularly nannies with teaching or tutoring experience. Virtual schooling is simply no substitute for one-on-one time with a dedicated teacher. British American Household Staffing can help ease these concerns. We offer several options for in-home education, including full-time in-home educators, governesses, certified teachers, and private tutors. We have nannies and educators ready to work nationwide and internationally and many are willing to relocate and/or live-in with your family. We can also assist in forming safe and small learning pods with other families.
Newborn Care 
As the first round of quarantine babies make their way into the world, the need for newborn care is on the rise across the country and abroad. If you are expecting or adjusting to life with a new baby, we encourage you to consider hiring newborn help to provide some consistency and support. Newborn care specialists can allow new parents to rest, can teach and advise on the latest and safest sleep and feeding methods, and can assist with all tasks related to caring for the newest member of your family. We recommend starting your search as soon as you know you are expecting as top specialists tend to be booked well in advance by returning mothers and referrals; however, we can often accommodate last-minute requests, as well.
Executive Housekeepers
As we spend more and more time in our homes, their appearance, cleanliness, organization, and maintenance have become more important than ever. We can assist you in forming an efficient and productive team to make sure your home meets the highest cleanliness and safety standards during this challenging time. Every family's needs are different; you may need a single housekeeper or a whole team run by an executive housekeeper. The distinction between a housekeeper and an executive housekeeper is the latter's experience managing other household staff. An executive housekeeper will have worked on teams of household staff and overseen other housekeepers. When beginning your search for a housekeeper, consider your home(s) and unique needs. Our expert team is happy to guide you through the entire process.
Chefs
Outdoor dining has once again shut down in California, temperatures have dropped into the low 30s in New York, and indoor dining has been deemed unsafe in most of the country and in many cities internationally. As a result, we have seen a great increase in families requesting private chefs for their homes, for both permanent and temporary positions. Our chefs, with a huge range of specialties, make it easy to save time, eat delicious and nutritious meals, and entertain small groups in your home with ease.
Temporary and Travel Staff
Many families are spending time in second homes, either for more space during the pandemic, or for a change during the winter months. Whether you're staying warm in Florida, enjoying the snow and winter sports in Aspen, or spending time on a yacht in the Mediterranean, we can assist with hiring temporary or travel staff in all areas. We have nannies, educators, chefs, yacht staff, and more ready to relocate and work immediately.
Home Assessments
If you are not sure what your home may need in terms of staffing, training, maintenance, or new protocols, we can assist. We offer home assessments, property visits, training refreshers for current staff, and more.