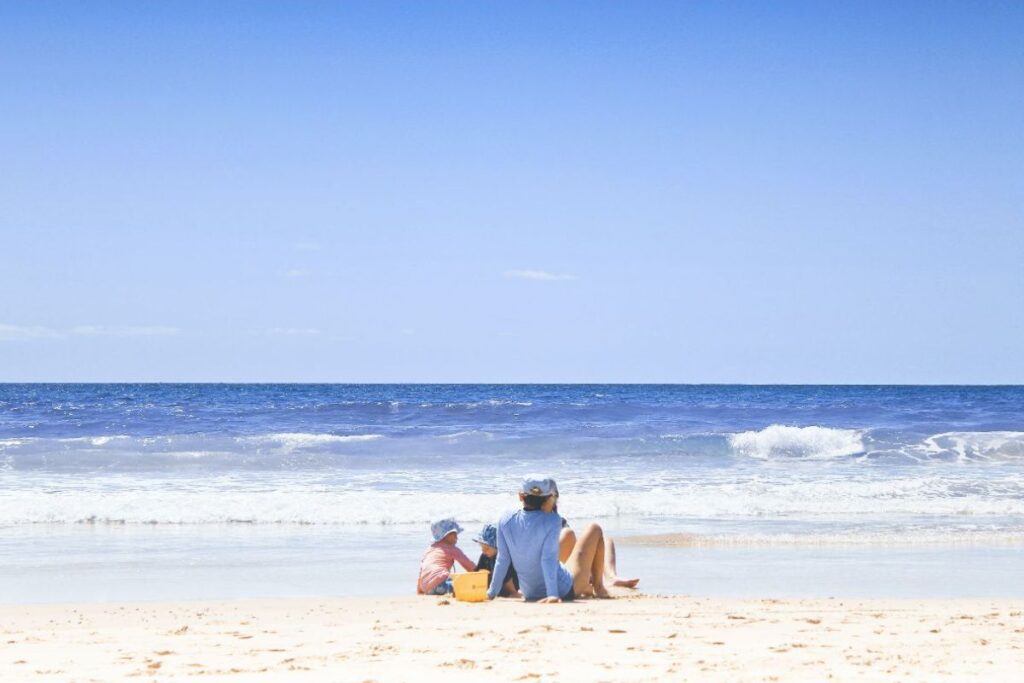 The summer is fully upon us! This week, we've gathered our top tips to keep your family safe in the summer months.
Stay Vigilant Near All Bodies of WaterNo matter the depth, it is imperative that adults keep an eye on children near the water. We recommend life jackets for children in all natural bodies of water and in swimming pools if the child isn't within arm's reach of an adult or isn't a strong swimmer. We also suggest that adults supervising children in groups break the task into shifts – for example, assign 15-minute shifts to each adult. In that case, the adult is more likely to stay vigilant and alert the entire time; people are more likely to relax and become distracted if they think others are watching. Be sure to keep children from getting into the water unsupervised by securing pools with locked fences and consider investing in a pool safety net or alarm. Teach Children About Water SafetyThe AAP recommends swim lessons for children ages 1 and older who show signs of pool readiness and are frequently exposed to water. For others, start by age 4; however, if you didn't start early, it's never too late to help children become comfortable and competent in the water. Just remember, children's swimming skills are not a replacement for constant adult supervision in the water. For those in NYC, the 92nd Street Y offers swim classes for children and their caregivers for children ages 6 months and up, as well as lifeguard training. In Los Angeles, we love the Santa Monica Swim Center, which offers swimming classes for children ages 3+, as well as lifeguard and Certified Water Safety Instructor courses for caregivers. Stay Hydrated and Learn About Signs of Heat ExhaustionWithout sufficient hydration, protection, and rest, children can become ill from heat exhaustion much more quickly than adults. Watch for an elevated body temperature, cold skin, goosebumps, fainting, headache, irritability, muscle cramps, and vomiting. If you think your child might be experiencing any of these symptoms, it is crucial to immediately bring the child to a cool, shaded area – or even better, an air-conditioned area. Offer liquids and apply a cold towel or sponge to the child. Watch for worsening symptoms, dizziness, or confusion; heat exhaustion can progress to heat stroke, which is an emergency and should be treated by a medical professional immediately. Click here for a full list of WebMD's symptoms of heat illness and/or dehydration in children.  To avoid problems in the heat, make sure children are properly hydrated throughout the day and take frequent breaks out of the sun. Try to plan activities in the morning or early evening to avoid the hottest point of the day, typically noon to about 4:30pm. Reiterate to children that they should drink water while outside even when not experiencing thirst and to come inside or out of the sun if they're feeling overheated.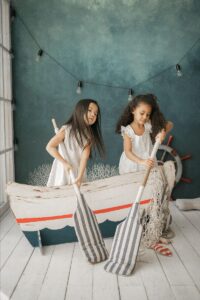 Sun ProtectionKeep children safe by reapplying SPF frequently – and be sure to model good behavior and protect yourself as well! Our all-time favorite sunscreen for adults and children alike is Supergoop's Play; it's light and easy to apply, water and sweat resistant, and doesn't have a smell. Adults might also like the brand's CC Cream (SPF 50 with super light, natural coverage) and Glowscreen (a dewy primer with SPF 40) for days in the sun. For children who don't have the patience to rub in lotion, we love Blue Lizard's Kids Mineral Sunscreen Spray; it's paraben-free, gluten-free, hypoallergenic, and fragrance-free.Discuss Car SafetyMake sure that anyone your child gets into a vehicle with is on the same page about car safety. Children should never be left alone in a car, regardless of the length of time. A car can heat up quite quickly and unexpected delays can happen; be sure to reiterate this to all caregivers, siblings, and anyone else who might chaperone your child. If you see a child alone in a hot car, try to intervene or call for help as soon as possible.