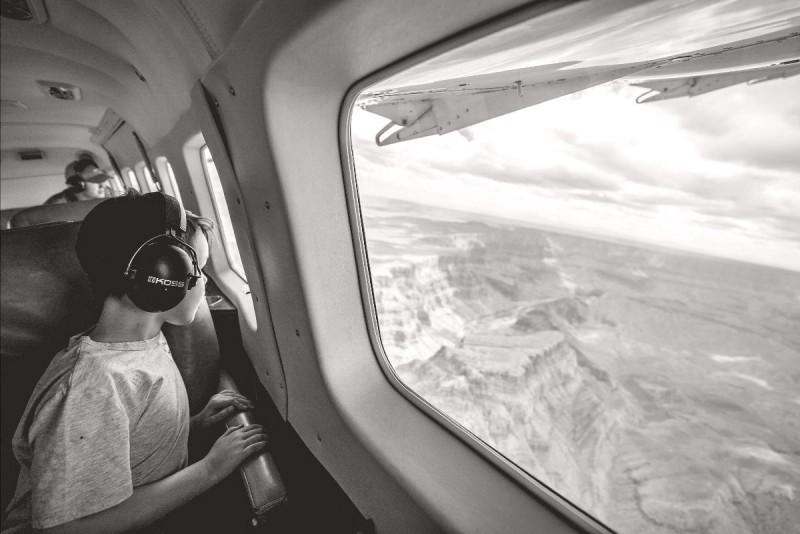 Although a vacation is intended as a relaxing experience, it is rarely so. Planning a trip presents enough of a challenge in and of itself, but executing it without a few glitches is a difficult feat. Throw a few energetic toddlers into the mix and the prospect of a stress-free trip seems nearly impossible.
But fear not, because here at BAHS we have compiled a few of our favorite tips to help you make the most of a family vacation. Follow these suggestions and it will be smooth sailing (or flying) from here on out!
1. Plan, Plan, Plan
When it comes to traveling, especially with children, planning is absolutely key. A few days before your trip, create a list of all your travel must-haves. Don't forget to pack any medications your family may need, and if you have especially young children always pack extra baby supplies such as diapers and formula. You never know when you may need it! Make sure to pack essentials in carry-ons. In the case of lost luggage, you don't want to be running around a country or state you don't know, looking for diapers. If you have a personal assistant or a house manager, they can help you create a comprehensive plan and travel itinerary.
2. Be Airport-Ready
Preparing for a flight is a lot of work and preparing a child that has little-to-no flying experience is even harder. Keep your child comfortable by dressing them in layers, as airports and planes are notorious for unpredictable temperatures. Make the security process as easy as possible by having your child wear slip-off shoes and pack all valuables and electronics for the family in one carry-on bag. Check with the TSA before your flight, as the restrictions on liquids often don't apply to diaper bags. Make sure to pack disposable wipes so that you can disinfect any germy surfaces on the plane itself.
3. Go Hands-Free
A bulky stroller creates a lot of hassle. Instead, opt for a baby-carrier for infants, as it frees up your hands so that you can pull luggage behind you, and makes boarding the plane much easier. Often times, the staff at your hotel can refer you to a stroller rental service for when you actually get to your destination.
4. Keep Kids Informed
Traveling can be overwhelming for young kids; it is new, hectic, and there is a ton of sensory stimulation. In order to keep kids calm, be sure to narrate the processes that you are going through as they happen. Kids will feel much less intimidated this way. If you can, schedule a flight during naptime and stick to your routine. Consistency helps children and babies feel grounded.
5. Keep Them Entertained
Bring activities for toddlers to do on the plane; a mix of old and new is key here. Toys and activities that are old favorites are comforting in an unusual situation, but don't underestimate novelty. One or two new toys or activities will keep kids entertained for hours, buying time on a long flight.
6. Stay Positive
Remember to keep a positive attitude and stay calm. Happiness is contagious and if you are in a calm and content state of mind, your child will be too.
7. Enlist Help
Last but not least, enlist the help of a Nanny. If you have a newborn, consider a Baby Nurse or Newborn Care Specialist.  Having an extra person on a vacation is invaluable; it can help to keep kids entertained, calm, and happy. Consider consulting a nanny agency to help you find the right person! A Nanny can help with keeping children on a routine, they can help organize the airport process, and they can watch the children so that you have a chance to relax. You worked hard for a vacation, after all!
Learn more about hiring a Nanny 
Learn more about hiring a Newborn Care Specialist