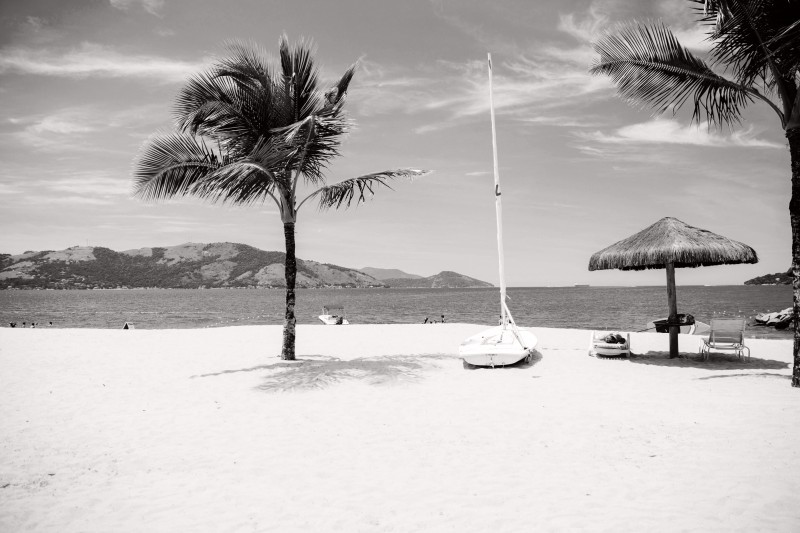 While many destinations are not open to U.S. visitors at the moment, there are still plenty of luxurious international options where families can plan safe and enjoyable vacations. The team at British American Household Staffing has compiled our list of top destinations that may have COVID-19 testing requirements but do not currently have a mandatory quarantine for U.S. citizens. At the moment, we recommend flying privately, if possible, to avoid crowds and other travelers; these destinations all offer convenient and accessible airports that accept private jets. Note that requirements change quickly so be sure to check the most up-to-date travel advisories before making plans.
Aruba
Aruba, a gem in the the southern Caribbean Sea, is now allowing visitors from the U.S. as long as they meet COVID-19 testing and insurance requirements listed here on the country's site. Fly privately into the small but modern W Aviation Aruba FBO and you'll be just a 20 minute car ride from The Ritz Carlton Aruba. The 5-star hotel boasts a private beach, multiple pools and a 15,000-sq. ft. beachfront spa. The hotel offers a range of activities for families and couples, from private dinners on the beach to family movie night under the stars.
Dubai
Dubai has now begun to allow U.S. tourists to visit again – the city requires insurance and testing but no quarantine for healthy individuals. Dubai Corporation for Tourism CEO Issam Kazim has stated that the emirate has invested heavily in health and safety measures and is ready to welcome travelers. There are several airports that accept private aircraft near Dubai's center and all the major hotels are now open. To escape the city center, book a few days at the Al Maha Desert Resort and Spa, 45 minutes outside the city. The resort offers camel rides, nature walks, private pools and a holistic spa.
The Maldives
The Maldives are open to U.S. citizens, with very few requirements or restrictions. Visitors have several airport options for private aircrafts, allowing visitors to arrive close to the resort of their choice. The three that accept international jets are Ibrahim Nasir International Airport (VRMM, MLE) Gan International Airport (VRMG, GAN), and Villa International Airport (VRMV, VAM). The islands offer a number of outstanding hotel choices but for the most luxurious and private experience, consider the Four Seasons Voavah. The unparalleled resort offers a seven bedroom private island, complete with a dedicated 25-person staff, a yacht for use anytime and a private spa.
Mexico 
While the ground borders into Mexico are closed, American tourists can still fly into the country. We suggest flying privately into the Cabo San Lucas International Airport (NULL) or the Los Cabos International Airport (SJD) and then taking a car to Esperanza, the only private beach resort in Los Cabos. For a short stay, book one of the hotel's oceanfront rooms with a large private terrace and infinity-edge hot tub. For a longer stay, consider one of their 3-bedroom villas, featuring a pool and private chef and butler.
Turks and Caicos 
Turks and Caicos is now open and accepting international travelers, including those from the U.S. Be sure to visit this website for details on testing requirements and to complete the mandatory pre-trip questionnaire. You must fly into either Providenciales International Airport (PLS) or McCartney Intl Airport, Grand Turk Island, Turks (MBGT / GDT) – the latte is smaller and less crowded than the former but is also a bit further from most of the major resorts. You may also arrive by yacht as long as your Captain plans ahead – not all marinas are points of entry, and it may be necessary to call ahead to ensure that customs and immigration personnel are present.
In terms of lodging on Providenciales island, we recommend Amanyara, a gorgeous luxury resort on the west shore of the island. The hotel can arrange or advise on the best flight plan for a private aircraft, as well as yacht and marina services. The resort offers scuba diving, snorkeling, hiking adventures, sailing, a full spa and wellness program and multiple dining options. For maximum privacy and space, book one of the villas, complete with private dining spaces and a pool. Another great choice, especially for families, is The Shore Club. The hotel, located on the prestigious Long Bay Beach, was named #1 Resort Hotel in the Caribbean, Bermuda, and the Bahamas by Travel & Leisure. It offers multiple options for families of all sizes and a variety of activities, including tennis, kayaking and kitesurfing.
As always, we're here to assist with all your household staffing needs during this challenging time. Both childcare and cleaning professionals are considered essential workers and we have implemented strict protocols to make sure your family is as safe as possible. Contact us today to learn more.