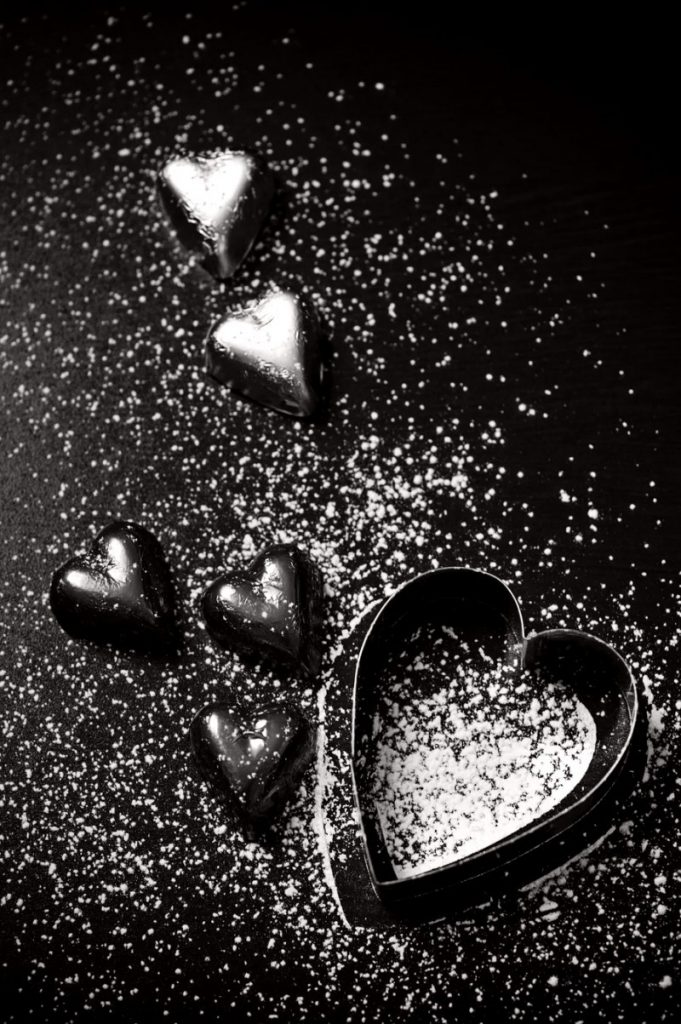 Private chefs now seem to be the must have for the home in 2021 and with Valentine's Day soon approaching, we can't think of a more perfect way to celebrate with your partner, family or even turning the day into a Galentine's Day for your single sisters and gal pals to have a menu of indulgence in the comfort of your own home.
Instead of the frantic search for the bottle opener and the kitchen chaos as the steak turns to charcoal as your attention turns to the veg for one minute, you can now take great satisfaction in leaving that to your very own chef.
Your job is now to simply slip into something comfortable. Choose your playlist and relax into your well-earned quality time – while your professional chef takes care of everything in the kitchen leaving you to enjoy the moment.
Indoor dining has taken on a whole new meaning now that top chefs have been the most in demand service since the holidays. Rather than face the cold weather or brave the traffic, bringing the culinary cuisine into your own home is the most exquisite luxury you could ask for. A treat for the wife, a surprise for the husband, a special occasion for the family. A tailored menu to suit your dream tastes makes celebrating even more enjoyable.
British American Household Staffing are proud to connect you with an amazing chef to make your meal times more effortless, healthy, and scrumptious. Once you experience the convenience and beauty of having your very own chef to work with, we are sure you'll never go back to the days of stressing over ingredients in the grocery store again! The convenience and ease of having your own chef at home to cater to your culinary needs either as a permanent position or simply during the holiday season, summer vacation, or for special events, is an absolutely essential investment for your convenience, peace of mind, and family's health.
With restaurants remaining closed and severe weather warnings – Is now the best time to now hire a chef for our home?
Whether you hire a private chef for a special occasion or as a staple position in your home, there are many incredible benefits to having a professional in your household. You will save so much time by not having to worry about where your next meal comes from and therefore be able to use that time towards the things you care about most in life, from your work, your fitness, your creative time, quality time with family or quite simply just some well-earned personal time to rest and reboot.
As well as saving you time, professional chefs can provide you with a lot more variety at mealtime as well as more inventive and delicious ideas with the foods you eat. Chefs can also assist you with your health and nutrition goals with meal planning a more well-balanced diet. They can easily cater to your specific dietary preferences that you and your family may find restricting.
So make this February 14th one to remember, with a date night being elevated to the next level of romantic.
Whether it's a romantic evening in front of the fire for you and your partner or a fun brunch for the family to swap valentines cards and relax in your pyjamas, our chefs can cater to whatever menu and mood that your special occasion requires.
Our favourites for the perfect home sweet home Valentine's night:
Chocolate Fondue
Romantic movies
Candles
Fun and flirty board games
Pink champagne
Pink lemonade ~ for those who prefer no alcohol
Rose petals
Our perfect long distant gift ideas to send to a loved one for Valentine's Day:
Cupcakes or cookies from a local bakery
An iTunes album
Heart balloons
A Book – for you both to read together
Stream a virtual concert to watch together
A Cameo personalised video message off one of their pin ups / crushes from their younger days!
And here's a fun idea for young kids this Valentine's Day – Peppa's Valentine's Day!
Contact us now to make a booking and hire a chef that's perfect for your special evening at home.