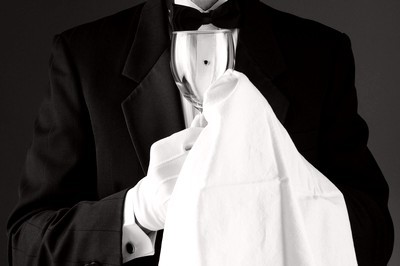 By Anita Rogers, BAHS Founder
Life is made easier if you don't have to manage the minutia. How is this done? Depending on the size of your home(s) and scope of your life, we advise hiring a personal assistant, a house manager, or both.
Both a house manager and personal assistant manage administration within domestic staffing. The questions we are asked frequently at British American Household Staffing is "do I need to hire both?" and "what is the difference between them?"
The answer depends on the size and structure of your residence and domestic staff.
What are the duties of a house manager?
Along with managing the daily upkeep, a house manager will oversee the domestic staff in a single home. This involves managing staff schedules, training the housekeeping staff, and keeping the household manual updated. They will make sure the home always has the necessary staffing coverage and will often deal with last minute changes, such as finding coverage or filling in themselves if a staff member is absent.
A house manager will deal with any gripes the domestic staff may have and keep a healthy barrier between the staff and the family or principal. They essentially act the same way a manager would in a business. Managing staff is time consuming and the responsibility increases the larger the staff in the home. A house manager will screen, hire and fire domestic staff, and manage the legalities involved. A butler often takes on these duties in a more formal home.
The house manager will be in charge of events, help serve, ensure all dinners and parties are fully serviced, oversee the chef's menu, manage the housekeeping staff, and oversee the wine management and selection. They will also assist any construction by outside vendors as well as managing interior work by overseeing and working in tandem with vendors such as interior designers.
Sometimes a house manager will oversee the care of the principal's fine wardrobe and couture clothing. They will often leave with the family and staff for a holiday period, such as managing the Hamptons home and staff through the summer.
What does a house manager not do?
A house manager will not –
organize the wardrobes, draws, cupboards
administer payroll
book personal appointments such as hair, doctor's appointments, etc.
do any personal shopping
oversee HR duties beyond scheduling the domestic staff in the one property
help, change, or cancel travel plans for the family
What are the duties of a personal assistant?
A personal assistant will sometimes manage the hiring and interviewing of domestic staff. They will advertise and source applicants, check references, and often be the first to interview. Other duties include payroll, budget management, HR duties, ensuring legalities are in place, ensuring payroll is paid according to domestic staffing law for that state (and adhere to federal law as well).
Other duties include gatekeeping, answering phone calls, and being available for emergencies for all the family members. A personal assistant will also oversee yacht and jet charter booking and management, managing the yacht crew, organizing vacations, and all personal appointments.
What does a personal assistant not do?
A personal assistant will not –
serve at dinner parties, oversee or train housekeeping staff, help in the kitchen
create schedule for the domestic staff
get directly involved in hospitality such as flower arranging or managing the chef or kitchen staff
deal directly with the complaints, problems, gripes of a large staff of housekeepers, chefs, laundresses, nannies
manage wine collection and make decisions on wine for the family
oversee the principal's wardrobe and fine clothing management
travel to a vacation property with the family
live on property
If you own several homes with a structured domestic staffing team, you will most likely need both a personal assistant and a house manager. If your residences are large and used year-round, you will need a house manager for each property who will all be managed by an estate manager.
Your personal assistant will most likely work full-time from a home office or your corporate office. The personal assistant and estate and house managers work as a team to ensure the large operation runs as smoothly as possible.
If you are a professional with one residence and one vacation home or similar, we suggest you hire a personal assistant to manage your family's schedules – for your partner and children, managing your budgets, bills, payroll, travel plans and personal appointments. We suggest you either hire a housekeeper with house management skills or train your current housekeeper to oversee the house manager duties in your home. As you may only have one part time nanny, a chef who stocks your fridge and a personal assistant, the house management duties you would delegate to your housekeeper would be more wardrobe management, overseeing vendors, organizing, serving and managing any dinner parties and events. The housekeeper – house manager would work in tandem with your personal assistant.
Connect with our office today to discuss what management would be best for your home and lifestyle.