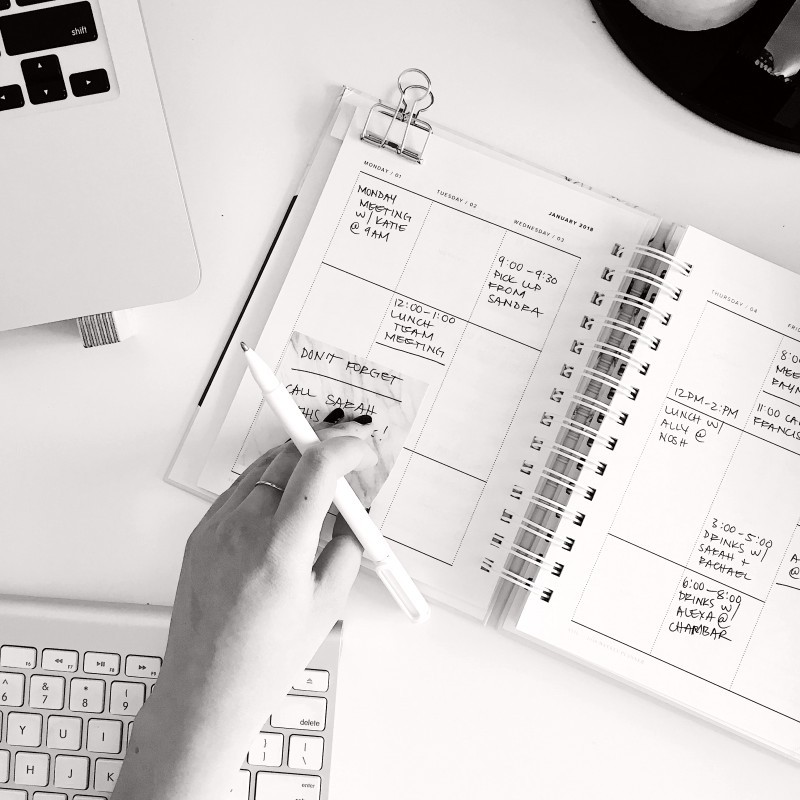 Do you feel your days are filled with seemingly unimportant tasks that take time away from your more important goals? Are you booking appointments, running errands, organizing, arranging, and cancelling plans? Is your inbox clogged with emails you never seem to see the end of?
A personal assistant could solve these problems, and more, by taking tasks off your plate and supporting a smooth-running life.
Who Needs a Personal Assistant 
Having a dedicated personal assistant (PA) is not just for CEOs and business moguls. Anyone can benefit from the assistance of another set of hands and second brain. Entrepreneurs, busy families, tech start-ups, and public figures are just a sample of the kind of people we help find the best support for their unique lifestyle and schedule.
What Does A Personal Assistant Do? 
While a job description for a personal assistant is as unique as you are, qualified assistants will understand the "around the clock" needs that busy people maintain. A PA's daily routine can vary from any of the following tasks:
managing the family calendar
personal shopping
planning events
paying bills
arranging travel
handling investments and philanthropic accounts
QuickBooks
managing an estate or celebrity home
managing household staff
HR duties including hiring and paperwork
bookkeeping and vendor management
organising the maintenance of any private yacht or jet travel and staff
any other home and/or office management
5 Ways a Personal Assistant Can Make Your Life Easier 
Beyond the daily tasks and calendars, personal assistants can add value to your life in the following ways:
1. They can organise your life. 
A personal assistant can work out of your home, office, or remotely.  They will manage your inbox and help you feel more in control of your life by understanding your needs and managing them in a professional way.
Knowing all these everyday details are handled will leave room in your life to focus on larger projects and enjoy more time with family and friends.
2. They can delegate and manage tasks. 
A quality personal assistant will understand how to communicate properly and act as gatekeeper to you and your family. They may also manage your staff and help to hire, train, and manage conflicts in a legal, diplomatic way.
Everything runs like clockwork and all events and parties are arranged and organized in advance. Your house will be organized, your daily duties will minimise, the home will be arranged down to the smallest detail, and budgets will be managed.
3. They can save you time. 
The most obvious benefit of having a personal assistant is the time they will save you completing small tasks so that you can focus on the big ones. You will be amazed at the difference in your day when all the small tasks are off your plate.
4. They can save you money. 
A good personal assistant has the potential to save you their salary, from finding the best deals, to getting refunds from vendors, organizing special treatments for less, using discount sites to get the best luxury deals, and more. This savings is on top of the time and energy you will save from having competent management of your life and business.
5. They can help you avoid problems by identifying and solving them before you even know about it. 
One benefit of having a personal assistant, you may never notice. A competent assistant will be able to not only identify a problem but find and implement a solution with no direction. You will know you've made the right hire when problems that once took up a large chunk of your time, begin to disappear.
Most importantly, your personal assistant should practise discretion and loyalty. Competency and reliability are also key as PAs are responsible for many details of life and business.
Being a team player is a crucial need for any personal assistant. Not only because no task is too small, but your assistant will be coordinating and sometimes managing the rest of your team.
Hire a Personal Assistant with BAHS
We screen our PAs for experience, discretion, and professionalism. Not only does your personal assistant need to be competent, but they should understand boundaries and presentation. Our team of recruiters will work with you to identify your unique needs and match assistants that excel at managing similar lifestyles. Contact our office today to begin your search.